What's sabotaging your practice?
Wednesday, December 12th, 2012 at 3:52 pm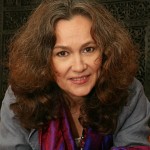 I was in an inspirational meeting with fellow journeyers in London a few months ago which was looking at how we sabotage ourselves and what kinds of excuses we use to do so.  The litany of excuses and fears that we all contributed to our discussion was really quite amusing.  What was even more amusing was being asked to consider what kind of messages we must have internalised throughout our lives to allow these seeds of sabotage to take root.  Things like "who do you think you are?" or "you're not clever", "bright enough", "pretty/handsome" enough.
It got me thinking about the fears that most of us experience, certainly as a starting-out therapist, but often, after many years in practice too.  And those fears are things like: "Did I push my client hard enough?" "Did I push my client too hard?" "Did I step over the line there by touching their arm, or saying this to them?" "Did I miss something important?" "Are they feeling hostile that I said this or did that?" I shared these insights in my authenticity day just recently – which, if you missed it, you can listen to by joining us on Mind level.  I remember having my fair share of these fears too until an epiphany moment in the first year of my practice: I haven't been fear-less ever since but things changed for me significantly from that moment.
When I reflected on these fears and where they come from  I realise they are from our ideas of social acceptability and our need for social approval.  We tend to observe certain social games: ie: don't draw attention to a person's idiosyncrasies, don't upset people, don't step into someone's space uninvited, don't bore people with your story, don't impose yourself on others.  We all know these games of fitting in and need for respectability really well.
What are our professional ethics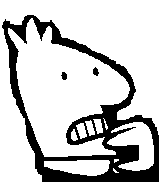 If we were to write a set of professional ethics based on these social fears, what would we write?  Think about it.  Would we say, it's unprofessional to self disclose, or that it's unprofessional to touch your client?  Would we say it's unprofessional to push your client too hard and you need to respect your client's uncertainty on their journey? 
Now I don't wish to throw the metaphorical baby out with the bath water. Professional ethics of some description are a useful guide. I merely ask you to reflect on which part of the professional ethics you have internalised that may be actually sabotaging your practice.  Which part of your internalised idea of professionalism are you crucifying yourself with?   Because it could be those internalised ideas you have of what you think being professional is that is stopping you being authentic, stopping you making human contact with your clients, stopping you accepting that you're already doing a great job, and ultimately stopping you from having a full and thriving practice.  
Join me on Mind to listen to the Authenticity Day audio which seeks to dispel the fear of being our authentic selves in our therapy practice and get also 36 hours of practice supporting audio to inspire you. https://theopenmindtherapist.com/events/authenticity-workshop/  And remember, future discovery days are discounted from £97 to £67 for members of Mind and Heart. Soul members go free.
What's your experience?
Well, did you do it?  Did you make a note of all the things you've learned in life that help you directly with your work?  Did you ask your friends and colleagues to tell you what they think of you? (Yikes!)  Do share. I really want to know.  I've put this last email up in my blog section on http: so feel free to leave your comment below.https://theopenmindtherapist.com/2012/11/28/are-you-using-your-experience-of-life/
I met Alexia in London Yesterday
I met with Alexia Leachman on Wednesday in London which was absolutely lovely. We'd met on the phone of course and on our call, so it was lovely to see and feel the energy of the person I've come to know only over the wire.  She's bold about her beliefs, comfortable in her skin, authentic and real in her message.  We resonate quite strongly and I'm really looking forward to working with her in our Discovery day in January.  For more details go to https://theopenmindtherapist.com/events/ and join us.Starting out in practice audio masterclass
The number of people who I seem to be speaking to at the moment who are just new in practice and they're falling foul of all the regular advertising scams that promise you the world and deliver nothing.  With this in mind I'm thinking of doing a 90 minute audio masterclass in setting up in practice: the do's and the don'ts.  Interested?  It'll be sometime before christmas.  I'll look in the diary and let you know.  Just fire me off an email saying "Yes please to Starting out in practice audio masterclass" and I'll know you're interested.
But remember: 
MAKE YOUR LIFE HAPPEN! Don't wait any longer for someone to deliver a truth to you. You have to seek it out. 

Filed under: Uncategorized
Like this post? Subscribe to my RSS feed and get loads more!