Welcome to Soul level – level 2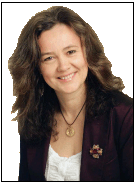 Welcome to the Soul (Level 2) of the Open Mind Therapist CPD and supervision programme.
First of all I'd like to thank you for putting your trust in me and committing to this membership.  I'd like to reassure you that you have made a good decision that will further improve your career and your abilities as a hypnotherapist. I will make it my mission to provide huge value to you as a member of my site and to help you in any way I can.
You have chosen to receive a level of membership which will offer you:
Continuing Professional Development from extensive library of Audio lectures
extra knowledge and information on other alternatives somewhere on the mind/body continuum
and an opportunity to diversify your knowledge and experience by choosing to work further with some of the world's most passionate people in their specialisms.
Included in your subscription is:
1 monthly supervision/CPD* audio broadcast from Jenny Lynn
1 monthly audio broadcast from a guest speaker (see Calendar)
Access to all the backdated audios from October 2010 ( Click here for more information)
15% off any purchase you make of Open Mind Therapist Products. (For brief descriptions and product tokens click here)
15% off any live training events run or hosted by the Open Mind Therapist (for brief descriptions and training tokens click here)
1 x 5 hour face to face meeting every 5 weeks
1 hour's optional supervision between sessions.
If you would like additional sessions to fine tune your business and to have my undivided attention focussed on the development of your therapy career, let's have a chat and see how else I can help you. Email me on jenny@theopenmindtherapist.com.
Jenny is a fellow of the National Council of Psychotherapists, a Senior Hypnotherapist of the General Hypnotherapy Register, Member of the Hypnotherapy Association and individual member of the BACP.
*If you need to, check that this is valid in your particular professional association.
Once again, many thanks and I look forward to working with you.
Jenny Lynn