Speaking
Can I help Inspire and Communicate a Message for your People?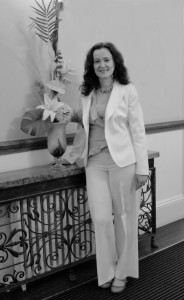 I have dedicated most of my working life to the development of people to be all they were meant to be. To be able to inspire that transformation authentically, I have passed through many portals and incarnations of my own: teacher, therapist, speaker, author, coach, trainer and mentor. As I have grown and evolved, so I have shared the gifts of my growth with my clients, my students, my colleagues, and my readers. If I can help inspire your people to greater self empowerment and independence, I would be most pleased to be able to serve you.
How can I help you?
If you are looking for a speaker who talks some raw truths about life, the universe and everything, I'd be happy to tailor a talk to inspire your colleagues, followers or employees to take up the reigns of their lives and step into their true power.
What does that that involve in practice?
It involves me understanding who you are and what your goals and aims are in hiring me to talk for you, so that I can tailor my talk specifically to the needs and wants of your people.
What can I talk about?
I have many personal stories to tell designed to inspire along with a very well developed personal philosophy on how to take responsibility for living a full life with no regrets.  Here are some of the topics and their respective audiences I have spoken to in the past both in the UK and Internationally.
Isolation and Stigma in the Mental Health System –
The Uttlesford Rural Network (TURN)

How to listen to the Messages of the Body to lead us to Healing –
Dystonia Society
The Journey of a Lifetime – My 30 years in Practice as Buddhist –
Various Business Networks and Communities
Unlocking the Mysteries of Chronic Fatigue Syndrome –
Association of Professional Hypnotherapists and Psychotherapists (APHP) and the Hypnotherapy Association (HA)
Read Your Client – How to develop your intuition with your clients –
James Braid Society
The Buddhist Message for Psychotherapists –
The European Transpersonal Association – Swiss Conference 2010
Your Authenticity determines your client outcomes: not the techniques –
James Braid Society
The Buddhist Concept: the 10 Worlds –
School of Analytical and Cognitive Hypnotherapy – Estonia
How counselling skills can enhance your hypnotherapy practice –
Online World Hypnosummit – Hypnothoughts
Unlocking the Mysteries of Chronic Fatigue Syndrome –
Online World Hypnosummit – Hypnothoughts
Anxiety and Stress in the workplace – How to resolve it –
Business Connected
I have also been interviewed on the following topics:
How to deal with grief and loss
The psychology of illness – the mind body connection
My work as a therapist
I would love to talk on:
How to set big goals for yourself and realise them
How to put the past down and free yourself from ancient family patterns
How to cut free of the corporate world
How I came out of Schizophrenia and what life lessons I learned from it
How I recovered a repressed memory and used it to heal myself
How to get real about your life and choose the life you want to live
These talks all draw from my personal experience of how I have achieved this and what I did to break free.
What is the purpose of your talk?
Let's have a chat about the purpose of the talk you want and I'll help you by developing a message that suits your audience and elevates your product or service while still remaining authentic to my own mission to inspire and motivate people through my life's example. With your agreement I can help you to:
Motivate and inspire your people to realise their full potential
Generate Interest in your Company
Offer an educational service to your members
Offer solutions to personal obstacles and challenges
Open the way for new, authentic ways of leading and inspiring your team.
Listen below to a talk I gave at the James Braid Society on 21st November 2013 and an interview I gave to Alexia Leachman in November 2013 will also follow shortly.
James Braid Part 1
James Braid Part 2
Feedback from the James Braid talk on Authenticity versus techniques.
"Thank you so much for sharing so generously your humanity and explanations with us. It was intriguing, fascinating and helpful" Anne Holve
"It was excellent and very professionally presented, warm and very easy to understand. Really enjoyed everything." Pauline Searle