The Open Mind Method for Treating CFS – Live Training Event
The 5 Step Open Mind Method – How To Treat Chronic Fatigue Syndrome:
Transforming Adversity into a Spiritual Gift
Discover how you can gain the wisdom, spiritual insight and practical strategies to help those with Chronic Fatigue Syndrome and for you to become a licensed practitioner of the Open Mind Method.
NEXT TRAINING ON 24/25/26 April 2014
A few years ago, I pulled together the following 'facts' issued by the Centre for Disease Control in the USA:
CFS/ME affects more than 1 million (www.cdc.gov/cfs) people in the US and over 300,000 in the UK. Some estimates take the figure even higher to 4 million in the US (www.fm-cfs.ca)
A study in Wichita, Kansas showed on average the illness lasts 7 years.
CFS is 5 times more common than AIDS, twice as common as MS (www.fm-cfs.ca) and more common than lung cancer
White Caucasian women are 4 times more likely than men to develop CFS/ME.
In fact, the occurrence of CFS/ME is so prevalent that the CDC (Centre for Disease Control) has declared that "CFS is a serious women's public health concern". The CDC went on to state:
There is no known cure for CFS or Myalgic Encephalomyelitis (ME)
Treatment is aimed at symptom relief and improved function
Full recovery from CFS may be rare.
Are you a coach or therapist who questions this 'wisdom'?
Most of us in the world of coaching, counselling, psychotherapy and hypnotherapy would be out of business if we believed that certain conditions were untreatable. This dominance of modern scientific thinking is prevalent because most of modern medicine is based only on what the patient reports, and what can be tested for medically, not on what patients don't report and not on what cannot be measured physically. And yet we know, as therapists, coaches, counsellors and hypnotherapists, that what remains in the subconscious, out of reach of the conscious mind, cannot be measured by conscious means. And where the Mind Body connection is working, western style symptom led medicine is still in the dark. No wonder medical science is unable to offer a more effective and more humanistic solution.
In a nutshell, these so called 'facts' mean there are many thousands who are suffering and living with CFS and many thousands who you could offer your gifts to in order to help them recover from this pernicious and yet invisible condition.
Would you like to learn a completely flexible and adaptable 5 step system that will realistically help with 90% of all who seek help with you for CFS?
My holistic, transpersonal approach has been tried and tested over 12 years by both myself with my clients and by the colleagues I have trained. I have trained more than 70 therapists in my intuitive, integrative system of treating CFS which I've now re-launched as a 5 step Open Mind Method of how to treat CFS.
The early days of my CFS training
I used to insist that the training I had developed had no system because I'd been resistant to offering solution focussed training which I felt, was far too shallow and unrealistic. So I put my heart and soul into my 3 day workshops training with such an intensity and focus on my students' personal development in order to ensure that they came out with a rounded and holistic way of assessing and treating their CFS clients, that they couldn't help but transform the way they conducted their therapy practices. Therefore, the course attracted those frustrated with mere techniques and external strategies and so those that chose to study this illusive condition with me, gained so much more than they bargained for. They gained mastery of their fears, doubts and anxieties with their clients and made a seismic leap in their understanding and treatment of CFS.
"Fun, thought-provoking, sometimes intense, wide ranging. I enjoyed Jenny's wide experience of client work, her gentle and lively style, the practical exercises and the detailed information. I would definitely recommend this course." MS, Mediator and Therapist, London.
The 5 Step Open Mind Method
Now I realise however, that there is a system, and I've decanted it into 5 steps. It's one that I have used so intuitively that, until I stopped to really study the process, I didn't realise I was using it. It differs only to my original course in that it is now structured to be even more incisive and therefore to bring about your own insights and transformations even more thoroughly.  This will serve to build your confidence, your flexibility and therefore will enable you to attract many more clients to your practice: whether they have CFS or not!  I'm offering you this 5 step Open Mind Method so that you can transform the way you treat and manage your CFS clients. So insightful and intuitive is this highly flexible system, that the investment my students made even from their original course, has returned many times over in the holistic view, not only their CFS clients, but of all of their clients. Many have gone on to transform their practices raising the bar and attracting the clients they deserve and earning the income they are worth. So now I have identified a structure to work with imagine how much more insight and  value you are getting now!
"If you are interested in working with CFS/ME – go on this course. If you are not interested in working with CFS/ME – go on this course. I experienced a large stepping stone to greater self confidence, belief and greater success" Mark Reader, Hypnotherapist, Crawley
If I could help you achieve this degree of insight and flexibility in working with your most tricky CFS clients, would you be interested?
How I started working this way
I started off working as an integrative hypno-psychotherapist practically in the dark with clients with CFS. I had no idea what the issues were. So I had to rely upon my own personal spiritual insight from my many years of Buddhist practice and life journey, as well as my therapy training, to hear the unconscious message my clients were telling me. And as I listened I heard a far deeper meaning to their symptoms. I was commissioned by the NHS in 2002 to treat 6 patients within a few months. I realised from listening very deeply to these 6 that the spiritual message was identical in each case. I then tested this assumption with everyone I met with CFS and everyone responded positively and often permanently. This was a constant in all subsequent clients I took on with CFS. Here's what one of them said:
"I am on a Learning Mentor training course in Harlow which I am loving. I am mentoring a young girl who is a school refuser at the moment and my job after half term is to get her back into school. I have to pinch myself sometimes because this is exactly what I have dreamed of being able to do. I have so many people to thank, the first person in the chain though is Jenny. You have made me believe in myself and the support of you & the group has been so important to me over the past few years. Meeting Jenny was a real turning point in my life. For the first time in years I am looking to the future instead of existing day to day." Kim, former CFS/ME sufferer (Kim had had ME/CFS for 11 years when we met and was so hopeless about her case she didn't even want to consult me about her ME).
So I moved into teaching GP's and students of hypnotherapy and counselling how to see the deeper meaning of ME/CFS. This has enabled many dozens of sufferers to become well and many dozens of therapists to gain an intuitive insight into this chronic condition.
The 5 Steps
On this 3 day intensive course in how to treat CFS, you will learn a 5 step method that shows you how:
Step 1:

 To Assess where to start with a client on their unique journey

Step 2:

 To match your modality to theirs, introducing different styles and techniques for different people

Step 3: T

o use advanced hypnotherapy techniques to initiate commitment to the self

Step 4:

Pace and manage the uniqueness of each client with CFS and support them with nutritional information

Step 5:

 To confidently monitor progress and manage your clients booms and busts as part of their recovery.
"My belief in you as a committed therapist to working effectively with ME was confirmed by everything you did this weekend. I am unable to find the exact words to say thanks for the whole experience". AA, Hypnotherapist, Germany.
I need your full attention!
This is such an intensive programme, I ask for your full attention on my 5 step Open Mind Method to treating CFS because I will be offering you personal development, as well as professional expertise. I'm always really excited to witness your transformations as you progress through the 3 days. But to be able to achieve this, I will be showing you:
What I believe is the body's message in CFS

Which belief systems cause and maintain CFS

which scientific evidence supports these intuitive and spiritual insights.

why food plays such a fundamental role in the recovery from Cfs

why spirituality, however you conceive that to be, plays an important part in recovery

how your own personal growth and authenticity will see you through every tricky moment with your CFS clients

A range of hypnotherapy skills: Psycho Imaginative, Guided Affective, Conference Room, Future Progressive.

How to deal with secondary gains in CFS

How to use transference therapeutically

How to work with a client's difficult personality

How to develop your intuition

To reduce the pressure you feel under to 'perform' by being more human with your clients: paradoxically, the human connection creates as much healing as any technique you can offer

Show your CFS clients how they can take responsibility for their recovery

 

And a much deeper understanding of what illness is telling us and why we need it.

And a far reaching understanding of the Mind Body link through evidence from PNI – Psycho-Neuro-Immunology which I present on the course

To understand how food can sabotage all your therapeutic good intentions with your clients.

how to use counselling skills to seek out the belief systems you are looking for in CFS

How to use advanced hypnotherapy techniques to promote your CFS clients' personal awakening and transformations.
"I'd like to say that I thoroughly enjoyed the five day course on CFS/ME. It was highly informative, wonderfully practical and fun, too. It was all three because you are an excellent teacher – expert in your field, generous with your time, gentle with your students, yet firm enough to ensure that everyone gets maximum benefit from the teaching they receive. What was just as remarkable was the fact that every student was encouraged to attain some personal growth I had not expected it and I resisted it with as much cunning as I could muster. I'm pleased to say that my reluctance was overcome – eventually! Nothing had prepared me for what I experienced. The benefits are still with me – and still growing" MM, Hypnotherapist, Birmingham. (Mike was a retired ofsted inspector!)
If we want to wake up and deepen our work and live the work we were born to do, we also need to take action to get our work out into the world. And that means making a decision to confront ourselves and challenge ourselves very deeply. And there is nothing more challenging than working, at times, with CFS. Tailoring your approach to your CFS client must be as individual as the unique client sat in your therapy room. So you cannot use the same scripts or approaches and 6 or 12 weekly session models and expect everyone you meet to recover. Using my flexible 5 step method and tailoring your plan to your CFS client means you'll get more consistent results and more referrals. More referrals means more financial success as well as happy clients.
Your personal development is your client's benefit
At the end of the Open Mind Method 5 step system of treating CFS, because of the incredible insights you will gain into the CFS mystery and also into the hidden or shadow parts of your psyche, you'll find you can't help but:
feel more confident and more assured about your practice so that you are equipped to take on more clients

have insight into what your clients might be holding back so that you get quicker results with them

understand before you even start with a client, what the likely psychology for CFS is to offer them insight

easily ride the highs and lows of their journey with you because you feel more self assured

experience less performance anxiety and reassure your clients more effectively

so in short, get much better results with your CFS clients and all of your clients!

And guess what? This will mean more happy clients and more referrals.
And even if you are already a qualified coach, counsellor, psychotherapist or hypnotherapist, you will find the way I show you how to weave intuitively in and out of different approaches intriguing.
Here's what others said
This is what others have said about the course over the last 12 years:
" Having seen your presentation at the APHP Conference (Oct 2006) you had alot to live up to, and there was a part of me that wondered whether it could get any better than that. Well, it did, and I would absolutely recommend this course to anyone wanting not only to work with ME/CFS, but also anyone wanting to round of their learning and gain more insight into working with clients generally!" JH, Hypnotherapist, Surrey.

˜

"The course actually exceeded my expectations as I was only expecting to learn things that would apply directly to clients with ME etc. However, most of what we learnt ie: the counselling skills and the interventions can be used for all our clients, and indeed just learning more about what makes people tick and how anxiety and stress can become part of us from our childhoods will prove to be an invaluable tool in all my work from now on. I have taken away from this course an even deeper understanding of why I had Fibromyalgia and what is needed in the form of acceptance and understanding to get well again. I feel that this understanding will now enable me to achieve my goal of really being able to successfully work with clients with ME and to help them be free of their illness." LA, Hypnotherapist, Southend.

˜

"I am just dropping a line to say what a great training weekend that was. I have to say that your knowledge and enthusiasm for the subject was infectious and along with your excellent engaging teaching style, it made for an outstanding event!" AW, Clinical Psychologist, Cardiff.

˜

"I learned how to gain a greater confidence of self ability and as a result disregard the need for scripts – for ever! If other hypnotherapists wish to take their work to the next higher level and be prepared to become self aware then Jenny's training is for them. 

The support, guidance and Jenny's enthusiasm is second to none! The workshop has already changed the way I work with Clients – and as a result I am really present with them. I am no longer spending as much time to prepare for client appointments as I now have the confidence to be with the client and work with what comes up. Also noticed one huge change, I am no longer as worn out or drained after client appointments – as I have stopped worrying about what to do!" Linda Connors, Hypnotherapist and Counsellor

˜

"I gained a wealth of new information and met a lot of lovely people who all made me feel welcome and part of a team. The teaching style was interesting and practical and nice to be spoken to on my level. I enjoyed the matter of fact manner of Jenny and took alot away with me because of that. Thoroughly enjoyable worthwhile weekend." NS, Hypnotherapist, Northern Ireland.

˜

"I was able to work through some of my own stuff and enjoyed the great interaction with other therapists in a non-competitive environment. This course will give you a deeper insight into ME/CFS and work on developing more skills that are useful with treating a wide range of clients' presenting problems" JB, Hypnotherapist, Lincoln.

˜

"I used to doubt I couldn't get my client to where they wanted to be within 8 sessions. Now I feel confident to be able to work with clients over a longer period if needed, especially those clients with ME who may need extra support.

You are an excellent trainer. You speak from the heart, know your stuff inside out and make it fun. Thank you so much." Hilary, Integrative Hypnotherapist and Counsellor Birmingham"

˜

"I noticed I was fully engaged throughout the weekend, something that has not always been the case on other workshops attended" KT, Hypnotherapist, Cardiff.
Are you Ready to experience this?
It's important you're in the right place to do this course so here's who usually gains the most benefit from it:
those who have been in practice more than a year or two

those who are ready to do some deep personal work in a group workshop

counsellors, coaches, psychotherapists, and hypnotherapists

those who are looking for more than just techniques

those who are ready to invest in their personal and professional growth

those who have recovered from CFS and would like to show others how to do it

anyone in the health and medical sector who is motivated in the above points and who would like to learn more about how to treat CFS.
This course is not suitable for
those who are fresh out of training and not in practice
those who are expecting to learn a set of techniques
those who are not prepared to do some personal work
You become a licensed practitioner of the Open Mind Method
You will become a licenced practitioner of The 5 Step Open Mind Method of treating CFS through the Open Mind therapist's unique, holistic approach to healing the body and the mind. That means, you can advertise it on your website and I will offer you a free link from my site to yours so that clients looking for someone to help them with their CFS in their area with will be able to find you easier.
Here's what I need from you to start the ball rolling
I need first for you to fill in the application form by clicking here and downloading it and returning it to me by email. Then, once we have established contact and I can see that you are raring to go, you are ready to make your investment. You can make your investment in one of  two ways: either by single early bird payment of £1345 by 28th February 2014 which includes a £150 discount or by 3 instalments of £500, £500 and £495 with the last payment due the day before the beginning of the course.
Here's a sample audio
Here's part of an audio I delivered in Spring 2013 on CFS so that you can get a taster for who I am what lies in store for you in training with me. If you still have further questions, email me and I'll be happy to talk to you on skype or on the phone and answer your questions about your investment.



Here's what else I'll be offering you to get you started
So that you are as prepared as you can be for the work you will undertake on this course, as soon as you have made your full investment, I will send you my 6 week audio course valued at £347 on how to treat Chronic Fatigue Syndrome so that you are up to speed on some of the fundamentals of the live training course. This will give you a head start and enable you to make the most from your 3 days on this amazing transformational workshop.
Here are some additional post course benefits
At the end of the course, you will receive
your handbook of more than 100 pages detailing everything we have studied so that you have a permanent record of the programme.
Valued at £127
4 hour audio course on assertiveness and confidence training which you can listen to yourself and gift or sell to your clients.
Valued at £75

2 video hours of the basics of the CFS jigsaw puzzle

Valued at

£75
Your benefits add up to £624 of additional value. This training process will develop your confidence so that you can take on more clients. AND it will allow you to raise your prices with your new found confidence.  The investment you make will return manyfold over the years.
Venue
 Anglia Polytechnic University in Chelmsford on 24/25/26 of April 2014 which is a Thursday, Friday and Saturday from 9.30 to 5.30pm each day. I like to encourage food sharing to create community so bring something to share for lunch. If I can help you locate overnight accommodation feel free to email me.
My aspiration for you
I want you to start trusting your own authority, being authentic, not being fearful of challenging clients, and make your therapy incisive, relevant and spontaneous.
Your life's experience is unique and it is valuable. I want you to awaken to YOUR real skills and how you best serve your clients.
I want you to ask and answer your own questions about your CFS clients and start trusting your inherent wisdom. I don't want to be another dispenser of techniques that you'll forget how to use after the course. My pledge is to give you as much information as you need to enable you to grow and develop.
So when you study with me and you start to look at the human being, the drivers for health and illness, why we need illness, and what CFS is actually communicating to us – what language does it speak in other words – then you'll find a power in your therapy you never realised you could have. You can hear what is not being reported, you can hear emotions that haven't been expressed, and you can understand why a person would need to have a condition such as CFS.
"Insight is something that cannot be taught – or so I thought! – You make the impossible possible…This is a tool beyond tools to inspire every therapist to trust their inner knowing in their connection with every other human being." Lisa Skeffington, Integrative Hypnotherapist
Terms and Conditions: Cancellation Policy: If your circumstances change, email us within seven working days of purchase to receive a refund. Refund Policy: I operate a Wise Investment Guarantee. If you reach the end of this training course and do not believe you have received clear guidance and support for creating the foundations for treating those with CFS, I shall issue you a full refund (minus PayPal fees).
Join me
Here's how to make your investment. One in full early bird payment of £1345 if paid before 28th February 2014 You can pay here by debit or credit card or by paypal. Or 3 payments of £500, £500 and £495.  So looking forward to working with you!
Click on the button below to make your full discounted payment of
£1345
Pay in Installments
Click on the subscribe button below to pay by 3 installments.
Month 1: £495
Month 2: £500
Month 3: £500
How exciting! Here's to investing in your future as an expert in Chronic Fatigue Syndrome.
Best Wishes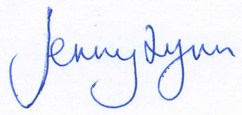 Jenny Lynn
Integrative Therapist, Trainer, Mentor, Coach and Author
PS: Next Training on 24/25/26 April 2014. Early bird payments till 28th February 2014.
PSS: Drop a comment in the box below and I'll do my best to answer it for you!
Jenny is a Transpersonal Therapist, Trainer, Author, Supervisor and Mentor embracing the mental, emotional and spiritual aspects of health and wellbeing. She works with therapists helping them grow and embody the changes they wish to see in their clients, clearing their fear, and walking their talk so that they too can become leaders of authenticity.  As a result of their experience with Open Mind, many students of Jenny's Open Mind way have developed highly authentic and successful careers in the disciplines of counselling, psychotherapy and hypnotherapy. To discover how you too can benefit, take a look round the resources on https://theopenmindtherapist.com