The 5 Step Open Mind Method CFS Audio Teleseminar Program
The 5 step Open Mind Method to Treating CFS Audio Teleseminar Program
Transforming Adversity into a Spiritual Gift
Helping therapists across the world to help their Chronic Fatigue clients
Discover how you can now gain the wisdom, spiritual insight and practical strategies from anywhere in the world via this transformational Audio Teleseminar Program to help your clients recover from CFS/ME 
The 6 week Audio Program in the 5 Step Open Mind Method to Treating Chronic Fatigue Syndrome Starts on Wednesday 19th March 2014
It has been many years since I worked with my first clients with Chronic Fatigue Syndrome. At the time I had no idea what to do with it and thankfully, my first ever client was adamant she did not want me to treat it. She'd come to see me for other reasons.
However, she got well – well enough to go back to work and do a job she loved doing. This is what she said:
"I am on a Learning Mentor training course in Harlow which I am loving. I am mentoring a young girl who is a school refuser at the moment and my job after half term is to get her back into school. I have to pinch myself sometimes because this is exactly what I have dreamed of being able to do. I have so many people to thank, the first person in the chain though is Jenny. You have made me believe in myself and the support of you & the group has been so important to me over the past few years. Meeting Jenny was a real turning point in my life. For the first time in years I am looking to the future instead of existing day to day." Kim, former CFS/ME sufferer (Kim had had ME/CFS for 11 years when we met and was so hopeless about her case she didn't even want to consult me about her ME).
This lady had been everywhere and done everything over more than 10 years. Most of it she thought had been a waste of time and money. But most of it had only focussed on physical solutions. It was as a result of working through her deep unconscious that the epiphany occurred and she transformed her life.
As a result of a quick succession of referrals from my local GP's who were funded by the NHS, I started to see some profound, recurring unconscious patterns in the condition that is known as Chronic Fatigue Syndrome, or Myalgic Encephalomyelitis. I too nearly had to pinch myself. Could it really be this easy? There was so much controversy around CFS and the medics were at such a loss as to know what to do. Could I really have stumbled upon a core understanding of what CFS was actually about?
I tested out my assumptions
Well, I tested it on everyone I met with CFS and without fail, they got better. Not always completely but they were significantly improved and the improvements stayed.
The doctors started referring to me because it was more cost effective than sending patients to the new multidisciplinary centres that were just arising at the time. And each time their patients experienced more success than anything the NHS could offer.
I had to get the word out. I ran small GP shutdown workshops in the surgery. And I founded an Open Mind Group for patients and sufferers to gain insight and awareness or their unconscious stuff and to resolve to get well. AND I started training my colleagues.
Training Courses for my Colleagues
Those early courses were successful but it took me a couple of years to really refine the optimum length of the course and to manage the expectations of the therapists taking part. Many thought they could just learn a couple of techniques and be successful.
Of course, if it were just about techniques, then everyone could do it. And it took me even longer to realise that I did in fact have a system. For all my free-wheeling insight and inspiration into the condition that is CFS/ME and my insistence that I had no system or protocol, I had to subsequently realise that there were 5 clear stages that I put clients through to be able to formulate an idea of who they were, what level of support and pushing they needed, and just how to manage their journey through healing with me.
At the beginning, I was eager that my therapist colleagues needed to develop the same insights into people that I had developed so that they, in turn, could treat anyone that came to them with CFS at whichever starting point they arrived at. Techniques alone simply could not do that. So I went about distilling everything I knew into some profound insights and teaching them where to look in themselves for their blocks and in their clients for theirs. And in distilling this yet further, I've now formulated my 5 step Open Mind Method which I'm delivering by audio so that I can reach as many of you as possible, anywhere in the world, with this transformational training.
Unexpected Benefits to training with me
From those early days of training, many of my colleagues transformed their practices as a result of the training and continued to use me as their supervisor. Because what they learned with me about CFS they realised they could apply to all of their clients. It was a revelation that even I was surprised to hear.
"I believe that continued supervision and CPD is essential for the professional therapist, and quite rightly, is mandatory if you are to be a member of most professional associations. My belief is that, as both therapists and human beings, we should continue to learn and develop ourselves. Previously, I had stayed with a supervisor for a year or so before moving on to seek different techniques and opinions.

Working with Jenny, at Open Mind, provides me with so much more, her approach continues to enable me to gain further insight into myself, as an individual, and my own development as both therapist and a unique human being. As a therapist, I endeavor to listen, have empathy and really understand my client whilst portraying professionalism and passion in my approach. I am fortunate to have found, a supervisor who provides exactly that for me." Mark Reader – Integrative Hypno-psychotherapist
6 week x 90 minute Audio Teleseminar Program 
In my 6 week 90 minute audio programme I have designed a home study course that is designed to offer these insights in working with Chronic Fatigue Syndrome and its sister disease, Fibromyalgia.
All you need to do is absolutely commit to doing the study and the personal work under my weekly guidance.
Here is the Foundation and 5 steps I'll take you through over the 6 lessons:
The Foundation:

The pattern of CFS/ME. What it is mentally, emotionally and spiritually. I introduce the science behind the condition and the power of food, meditation and spirituality to heal.

Step 1:

 What you need to check to assess where to start with a client on their unique journey

Step 2:

How to match your modality to theirs, drilling down into the core of their belief systems using some highly targetted integrative counselling skills and to challenge the concept of secondary gains where appropriate.

Step 3:

How to use advanced hypnotherapy techniques to stimulate profound inner reflection and initiate commitment to honour and cherish the self.

Step 4:

The variations in CFS/ME and FM – how to treat each client uniquely including with nutritional advice.

Step 5:

Bringing it all together: How to monitor confidently your client's boom-bust cycles as part of their recovery process through their journey with you.
To be able to operate the 5 steps you need to understand the foundation of CFS: what it is and how to conceive of it. This enables you to take a helicopter view of each of your clients so that you can guide them to their own health and wellbeing.
To Get the Most out of your Learning
To really make the most of the transformational learning that you will receive on these calls, you will also be asked to write a self reflective case study. I will give you clear instructions on how to write it and what kind of reflections I am looking for. I will remind you by email to chivvy you along. Your client is your vehicle for your own personal development, and receives the benefit of your self reflection. If you work on you, you work on your clients too. This is one of the most fundamental lessons of my Buddhist philosophy: the Oneness of Self and Environment. Whatever you do for you will reflect without fail in your environment. I'll touch upon this phenomenal law of attraction, or as I call it, the law of cause and effect on the calls so that you get a clear understanding. Your personal work is an investment in every one of your clients with or without CFS.
Duration of the Course
Over 6 weeks you will receive 6 x 1.5 hours of focussed tuition and guidance on the CFS challenge. That is 9 hours of audio lessons that you can choose to listen to live on the broadcast.
Can't make a week? All lessons recorded
If you can't make one of the lessons, it's not a problem. Every lesson will be recorded and sent to you as an MP3 download so that you can listen to them again and again. You can continue to refresh and relearn anything you need to visit again, anything you need to really concentrate on, and get as much value as you need from the audios.
Handouts for each week
Each lesson comes with its specialist handouts and worksheets and are designed for you to get the most out of these precious audio hours.
Transcriptions
Every audio lesson will be transcribed and available to you as a word file for you to download and save to your own computer.
Secret Facebook forum
I encourage you to access the Facebook forum that I'll add you to and to ask me questions or share your own insights with your colleagues on the course. Throughout the 6 weeks I am available for you to ask questions and to consult in this secret forum so that we can share and grow together in our community of like minded therapists.
Audio Teleseminar Details
Here are the event dates and times:
Week 1 –

Wednesday 19th March 2014




Week 2 –

Wednesday 26th March 2014




Week 3 –

Wednesday 2nd April 2014




Week 4 –

Wednesday 9th April 2014

 

Week 5 –

Wednesday 16th April 2014




Week 6 –

Wednesday 23rd April 2014

 
The time these calls will take place is the same each week; that is at 5pm GMT – 12 midday Eastern – 9am Western
REMEMBER, IF YOU CAN'T MAKE THE LIVE DIAL IN ALL CALLS WILL BE RECORDED AND SENT TO YOU AFTER EACH CALL. WITHIN A COUPLE OF DAYS ALSO YOU'LL RECEIVE THE TRANSCRIPTIONS.
As soon as you've subscribed I'll send you the dial in details and the handouts for the first call.
Are you ready?
So if you're ready to do some amazing transformational work of your own, gain a new speciality in treating those with Chronic Fatigue Syndrome, and make an investment that will return for many years to come, what are you waiting for?!
To grab your place on the course all you need to do is make your investment of £347 in one of two ways on the button below.
Either pay in full and receive £27 discount – £320. Or split the payment in three payments of £115, £115 and £117.
Once you've made your investment I'll send you all the dial in details and the first week's handouts to get you started.
Click on the button below to make your one time investment of
£320
Or to make split payments  of
 £117, £115 and £115
over 3 months, click on this button below:
UPGRADE TO THE LIVE IN PERSON COURSE
If at any time throughout the course, you decide that you would like to attend the live in person course that takes place on 24th April in Anglia Polytechnic University in Chelmsford, I'll gift you this course and deduct the £347 from your payment for the live course. If I can answer any more of your questions, please feel free to email me.
I'm looking forward to getting to know you and sharing my life's work with you.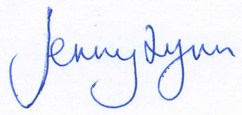 Jenny Lynn
Jenny is a Transpersonal Therapist, Trainer, Author, Supervisor and Mentor embracing the mental, emotional and spiritual aspects of health and wellbeing. She works with therapists helping them grow and embody the changes they wish to see in their clients, clearing their fear, and walking their talk so that they too can become leaders of authenticity.  As a result of their experience with Open Mind, many students of Jenny's Open Mind way have developed highly authentic and successful careers in the disciplines of counselling, psychotherapy and hypnotherapy. To discover how you too can benefit, take a look round the resources on https://theopenmindtherapist.com