Soul Membership
Soul Membership (£69 per Month)
However, you can try us out for your first meeting for just £49.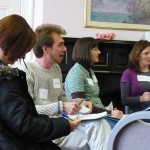 To be an inspired and inspiring hypnotherapist, psychotherapist, counsellor or coach, you need to look after you. You need to be in good company, with good people, and practice precisely what you preach to your clients. My Soul Group provides just that. We offer the solace of cameraderie, personal as much as professional development, and a confidential environment where you can share not only your personal cares and concerns, but also your case load.
My name's Jenny Lynn and I've been running these group meetings for around 4 years.  They grew naturally as an extension to some of the intensive training I had offered so that my students could continue to be schooled and tutored in my integrative, transpersonal style of therapy. Over time, they are now a meeting point for an eclectic range of therapists who have one thing in common: that is an aspiration to work authentically and from the heart.
At my Soul level of membership, here's what's included:
5 weekly Elite supervision and CPD group meet in

Brentwood, Essex

Inclusive Mind Level audio archives containing over 50 hours lectures and interviews
Up to 1 hour supervision chat per month

15% off any product on the Open Mind Therapist site

25% discount off event days.
Dates for 2016 are:
22nd January
26th February
1st April
6th May
10th June
15th July
2nd September
30th September
4th November
9th December
Venue Address:
'The Boudoir'
Merrymeade House
Merrymeade Chase
Brentwood
Essex
CM15 0BG
Bring Lunch to share
Meet, chat and learn with your peers
Our current group meets in Brentwood. First meetings are only £39 and there is no commitment at this point. Our meetings are interactive and engaging and I present new material every time we meet.  They also offer an opportunity for therapists to work through their own personal blocks as well as  support and inspire each other in their practices.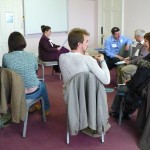 One of the most heartening aspects of our sharing is that we leave our professional egos outside the room, roll up our sleeves and relax, comfortable in our own skins.  As we grow to know one another, our egos naturally dissolve and we enter into relationships that support and heal each other.
Sometimes I invite members to present to us if they have something they would like to test out so that they can in turn, develop their public speaking skills or teaching skills.  It is an exciting environment that is always evolving as new members join and older members move on.  I would love to welcome you to join us. Book yourself in for your first meeting by clicking here.
Soul Member Steve
Jenny is a Fellow and supervisor of the National Council of Psychotherapists, an associate member of the BACP, a Senior Member of the General Hypnotherapy Register and a member of the Hypnotherapy Association.
*If you need to, check that this is valid in your particular professional association.