Mind Membership
Mind Membership –
Now only £7 per month

Following my monthly teleseminar programme on the mind level I will show you how you can:
Know intuitively which technique will work best for your client
Know what to do to move your client swiftly through a 'stuck' place
Gain peace of mind between sessions and take the worry out of your work
My goal in my business is to broaden our approach so that we become truly human in our therapy or coaching practices which is unrestrained by strict protocol or scripts.  Rarely do people fit into models and we can be left feeling frustrated that our approaches aren't working.  That's why it's important we are fully equipped in a range of approaches and that we develop our own humanity and personal insight so that we can pass our wisdom to the client that is ready to be helped or inspired to their own wholeness.
If you're young in practice or just qualified as a hypnotherapist, psychotherapist, counsellor or indeed coach, or even if you've become bored and disillusioned with the model you've been working with after a number of years you'll not find a better, more cost effective and efficient way to develop your professionalism than working from the comfort of your own home, in your own time AND it will save you hours looking for the answers to your most difficult client challenges.
This might also help you if you are currently training as a therapist and would like to keep your mind open and develop your own perspectives. This level is an accessible low cost, easily delivered course of training in counselling skills, psychotherapy, and some hypnotherapy for you to enjoy in your own time.
Mind Membership usually includes 2 x 1 hour teleseminars per Month .
1 of those is an hour from me talking about a range of topics such as , counselling skills, working with families, children, couples etc.
1 of those is from a specialist with passion as mentioned above. Click here to find more details.
It also includes from November 2012 some of the  audio recordings of the live trainings that I'm doing around every 2 months through 2013 and discounted opportunities for members to join me on those days.
Below you'll find my new programme of teleseminars for 2012 on the Mind Level.
March 2012 – Assertiveness Training
The interesting thing about this teleseminar is that it is CBT based but works very comfortably along other hypno-psychotherapy interventions.  It works especially well if you have achieved a great energetic rapport and have developed a trusting relationship with your client.  Its simplicity is very appealing and it is an excellent tool alongside your client having done some inner work.  Also alot of good lessons here for the therapist both in personal and professional areas, which are covered on the call.
April 2012 – CFS/ME – Unlocking the mysteries of Chronic Fatigue Syndrome
This is an hour long synopsis of my years of work and research into CFS/ME.  I attempt to be as thorough as I can, explaining what I believe is going on in the body of the client with CFS/ME, and where the bodymind is  rebelling.  As I have developed an integrative approach with the treatment of CFS, I explain as best I can why there are so many variations in CFS/ME and how you might 're-educate' your client to be more body aware.  The subject of CFS/ME has become a highly contentious area of medicine as a significant part of those affected are strictly anti exploring the aspect of the mind and its involvement in this condition.  I don't have all the answers, in fact at times I have more questions than answers, but one thing's for sure in my experience, and that is that the mind and body are not 2 unrelated aspects of the human being: their healthy and happy functioning are co-dependent.  Listen in and I'll show you why a flexible approach works best.
May 2012 – Psycho Imaginative Therapy
I am known for my 'animals' intervention but in truth, it is simply one intervention which constitutes the psycho-therapeutic approach of P.I.T.  I describe others in this audio lecture and show how to use the imagination of your client to resolve their deeper conflicts.
June 2012 – Bereavement – How to work with this vulnerable client group
Already in the archives for you to listen to.
September 2012 – Changing our karma and developing our authenticity
Already in the archives for members to listen to whenever.
Topics for the rest of 2012 include:
Being the best you can be
The 6 models of therapy – which ones require which approaches
 Art Therapy – especially with children
Working with families
The Mind Body connection – learning the language of the body
Working with couples
I'll email you about each one as they arise.
Please take advantage of the opportunity to learn and deepen your practice.  Don't miss out on last year's though!  Sign up now and join my growing number of Open Mind Therapists who are realising they can work more integratively and more wholesomely with a little bit of extra knowledge, turbo charging their hypnotherapy, psychotherapy or coaching practice, earning themselves a better reputation and more income!
Mind membership includes access to the member's articles and resources area and members at this level get their 15% discount on all products.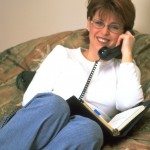 Mind Level membership (Level 1) entitles you to receive the following:
Occasional teleseminars answering your emailed supervision questions for some of your case load,
Extra knowledge and training delivered by teleseminar on other therapeutic options such as counselling, psychotherapy, or body and nutrition specialists
And an opportunity to access the archived guest speakers audios, diversifying your knowledge and experience and having the insight into how some of the world's most passionate people work in their specialisms.
Included in your subscription is:
1 monthly supervision/CPD* audio broadcast from Jenny Lynn
1 monthly audio broadcast from a guest speaker (see Calendar)
Access to all the backdated audios from October 2010
15% off any purchase you make of Open Mind Therapist Products. (See Products)
special offers on any live training events run or hosted by the Open Mind Therapist (See Events)
Jenny is an accredited supervisor, an accredited training provider and Fellow of the National Council of Psychotherapists (NCP).  She is also a member and supervisor for the Hypnotherapy Association, an individual member of the BACP and a member of the General Hypnotherapy Register.
*If you need to, check that this is valid in your particular professional association.