Membership Audio Archives of guest speakers
A psychological vision of life beyond the disease model – Peter Kinderman – Tuesday 29th April 5pm
Peter Kinderman is Professor of Clinical Psychology and Head of the Institute of Psychology, Health and Society at the University of Liverpool, with over 220 academic staff (32 of them professors) comprising psychiatrists, general practitioners, clinical and other applied psychologists, sociologists, public health physicians, nurses, sociologists and academics.
Professor Kinderman's research activity and clinical work concentrate on serious and enduring mental disorders such as schizophrenia, bipolar disorder and personality disorder, and on how psychological science can assist public policy in health and social care.
Professor Kinderman has an honorary position as Consultant Clinical Psychologist with Mersey Care NHS Trust. He is currently a member of the Office for National Statistics' Technical Advisory Group for the Measuring National Well-being Programme, and served twice as Chair of the British Psychological Society's Division of Clinical Psychology. Professor Kinderman was formerly a member of the Department of Health's Mental Health Advisory Board, served as a member of the Health Professions Council's Professional Liaison Group for applied psychology and sat on the Advisory Panel of the European Union's Fundamental Rights Agency. Professor Kinderman was also a consultant to the BBC Headroom campaign and has contributed to several broadcasts in the field of mental health, most notably hosting a two-episode BBC Horizon piece exploring the role of diagnosis.
We had a most inspired and interesting chat. I was very impressed at his inclusivity while still wrestling with his personal views on the psychiatric system. He certainly explored the potential for mental health provision to be able to shift over to more humane methods and approaches which are no longer diagnosis led but symptom led. Listen in to how he proposes that the stigma of psychiatry is dissolved.

How to align your purpose and passion with your authenticity and integrity – Weds 9th October – 4pm Live call with Kimberley Lovell

Kimberley and I at last had a skype call a few days ago and made what is the next best thing to real contact! Kimberley is a spiritual intuitive and business mentor with a background in Psychotherapy, Healing and Coaching.  She works with women entrepreneurs worldwide to help them step into their leadership and develop the mindset to succeed authentically in their own speaking, coaching or therapy careers. It will be my pleasure to interview her on Wednesday and discover a few tips and tricks to help us in our businesses.  Men you are welcome too! Kimberley's inspiration will help you develop your feminine intuition – the subject of my next solo lecture – which is becoming ever more necessary in an increasingly brittle world of masculinity. Dare you join us? Sign up above and I'll send you the details. If you want more from Kimberley click here to go through to her site.
Nick Williams – How to create resonance & attract the right clients for you – 8th May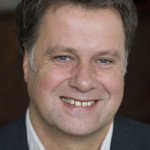 Nick Williams has created a vibrant community of insightful and intuitive business owners in London who thrive off helping each other become the best they can be.  It's a truly inspired way of working and creating not just income, or £££'s but incredible human value.  Nick believes firmly in getting our hearts and minds in the right place, so we can grow the business we really want in life. I asked him about how we create the therapy business we really want, how to attract clients that want us – and no one else – and we also discussed some of the common pitfalls of building a personal development business and what most people do wrong. Nick has had 9 books published including, "The Business You Were Born To Create" and "Resisting Your Soul". Click here to find the inspired entrepreneur at work. Listen below;
Daniel Mackler – Alternative, non medication routes for psychosis – Weds 20th March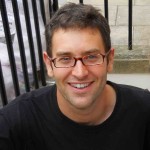 Daniel Mackler is the director of the 2008 documentary "Take These Broken Wings," on recovery from schizophrenia without medication, and the 2011 documentaries "Healing Homes" and "Open Dialogue," both on successful, alternative, non-medication-oriented treatment programs for psychosis. He is also the co-author of two books: "A Way Out of Madness: Dealing with Your Family After You Have Been Diagnosed with a Psychiatric Disorder" (published by ISPS-US, 2010) and "Beyond Medication: Therapeutic Engagement and the Recovery from Psychosis" (Routledge, 2008). Daniel was a psychotherapist in New York City for ten years, and for the last three years has been traveling in Europe and North America and has visited more than 100 different psychosis-oriented mental health programs.  AND I have the amazing good fortune to be able to interview him about, what he describes as his tactic of a 'guerrilla warfare of consciousness' against the psychiatric pharmaceuticals industry.
Alexia Leachman – Personal Branding and our Personal Story – 21st November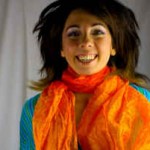 Alexia brings her great flair and passion to this hour's discussion.  She will talk about how we can use our personal story in our branding to make our message impactful and relevant.  She also talks about her own journey to illustrate her very point and how she came to work with a powerful system of healing and wellbeing called Reflective Repatterning.   I'll be welcoming Alexia to my January 26th Discovery day in London to share with us her passion on personal and professional development in our marketing.

Changing Karma and developing our authenticity – Jenny Lynn – 19th September
It's taken me till now to realise the value of my own transformational journey through my practice of buddhism over nearly 30 years. In this hour's audio, I share with you some of the misconceptions of what karma is, how I see Karma, how I believe we might change it, a couple of stories of my own and how changing our karma leads to our authenticity and our own transformational power as therapists. As people are consulting therapists more and more instead of priests, shamen or sages in today's world, we hold immense responsibility for the spiritual growth of our fellow human beings. Being in a place where we can offer real sustenance, guidance and hope for renewal is for me an imperative I understood profoundly as I came into this calling. I share with you in this audio not only parts of my own journey, but also some of the myths and professionalisms that stop us being the change agents that we can be.

Dr Pradeep Chadha – Exploring Drugless Psychiatry
Pradeep shares his revolutionary approach to mental health from a psychiatric perspective that is uncommon among his peers. Pradeep has found little acceptance of the alternatives to drug therapy in psychiatric circles. He shares with us his profound journey of awakening to the differences hypnotherapy, psychotherapy and counselling can make to patients and how he conceives of what is happening in the 'mind' that challenges the biochemical model of mental health and wellbeing. Pradeep is a rebel, but of a most considered and thought through nature. His wisdom and insight into the human condition are qualities that define his practice as human first, medical second – aspirations that most psychiatrists could do with adopting. It was my pleasure to interview him.

Bonita Rayner-Jones – Charging What You Are Worth As A Therapist

Listen to Bonita on charging what you are worth. Bonita has spent alot of time in the US training under an amazing coach who has expanded her idea of charging what you are worth and how to guage what is the best price to charge which sits comfortably with your own morality and principles. Remember, we are in BUSINESS as therapists, not in CHARITY as therapists. Bonita will help us sort out the wheat from the chaff to make our therapy practices truly beneficial for both client and therapist.

 Rupert Sheldrake and the Science Delusion – May's Teleseminar
I spoke to Rupert Sheldrake author of the Science Delusion about his views on the state of scientific enquiry in today's world. He questions where how we might conceive of the mind and how science misunderstands its impact.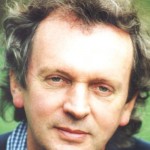 He also discussed with me the implications for medicine and psychology of a new scientific parameter: one that looks at outcome based medicine which is inclusive of even, the placebo effect, and a whole range of otherwise marginalised therapies that have no scientific basis.  His argument? If it works, it's valuable.  Listen in to this audio.  He is an amazing, authentic speaker who passionately believes in the need for a dawning of a new age for science. Leave your comment below for me to forward to our speaker this month.
Greg Forde from the Atkinson Ball College – April's Teleseminar
I spoke to Greg Forde from the Atkinson Ball College and he shared with us his passion for hypnotherapy from his earliest days of practice and what he considers to be the missing ingredient in many hypnotherapists' practices. The success of the Atkinson Ball College has been evidenced by many of his students who have continued to develop a thirst for personal and professional development which is naturally evidenced through the success they achieve with their clients.
I have had the great pleasure to work with several of Greg's former students who I have found to be authentic and intelligent people and on the call Greg shares with us his down to earth, forthright and single minded passion for his work.
Working at Relational Depth with a Pluralistic Approach – Professor Mick Cooper – March's Teleseminar
Mick Cooper DPhil CPsychol is a leading international authority in the fields of person-centred, humanistic and existential approaches to counselling and psychotherapy.  He is a Chartered Counselling Psychologist, co-Director of the Doctorate inCounselling Psychology at Strathclyde University and editor of Person-Centred and Experiential Psychotherapies.  Mick is the author of several leading texts in the field, including Existential Therapies (Sage, 2003), Working at relational depth in counselling and psychotherapy (Sage, 2005, co-authored with Dave Mearns), Essential Research Findings in Counselling and Psychotherapy (Sage, 2008) and Pluralistic Counselling and Psychotherapy(Sage, 2005, co-authored with John McLeod). Mick is also recognised for his research into humanistic school-based counselling.
Our discussion took place in February 2012 and we cover a range of areas from what is working at relational depth to pluralistic counselling approaches and what are the key elements needed for client change.  It was a pleasure to interview Mick and know that humanistic authenticity is alive and thriving in an academic environment.
Inner Child & Soul Retrieval – Healing affects of abuse – Costa Lambrias Weds 29th February 2012
Costa is the co founder of the Hypnotherapy Association and has become an international presenter on Inner Child Therapy and Soul Retrieval.  Costa describes what it means to be conscious with our clients and how to use a process that aids the client in resolving their deeper resentments and stuck places left over from childhood, freeing them to live life consciously.  Join us.
David Allen dicusses 'The Sophisticated Alcoholic'
David is a therapist and, in his own words, an ex abuser of alcohol. He is a specialist in spiritual regression and behavioural change specifically with alcohol related issues. Amazingly he has worked in industry for most of his life as a technician, manager, trainer and IT consultant and began retraining in 2004 firstly in hypnotherapy and then adding energy therapy and additional hypnotherapy skills along the way.
Married with two children and five grandchildren his family has always played a leading role in his life and a real motivation to remove the influence and importance of alcohol completely. This teleseminar is important for all those reasons and he condenses all his years of knowledge, insight and experience into his first publication as an author in 'The Sophisticated Alcoholic' which you can order from Amazon.
How to effectively market your hypnotherapy business on the internet
Robert Keating works with businesses both local and national to improve their online marketing. Rob has been involved in internet marketing for over four years and was responsible for setting up the back-end of The Open Mind Therapist membership site and continues to provide technical support and online marketing consultation and implementation.
On the call discusses the myth of reciprocal linking and how to really build powerful backlinks that will improve your Google ranking, why you need to take advantage of Google Analytics and especially Google Places, how to increase the rate at which your website visitors become paying clients and much, much more

Click here to access Google Places Step-By-Step Set-Up & Implementation Guide.
The PDF will open in a new window and if you want to save the document to your computer, or print it out, the 'Save' and 'Print' icons are to be found in the top left area of the document.
Mark Reader shares his secrets to 'word-of-mouth' marketing as a therapist in this information packed audio teleseminar from 27th July 2011.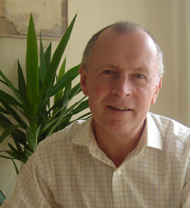 When Your Body Speaks, Listen! – Professor Jure Biechonski – 22nd June 5pm
Jure has a long and distinguished career in training and teaching psychotherapists andhypnotherapists internationally. With 32 years of practice as a psychotherapist which has also incorporated 9 years of training in Hypnotherapy and NLP, 3 years training in Humanistic Counselling, two years in Family Counselling, Art and Dance Therapy (in Italy) and Psychodrama (in Berlin), Jure brings a unique perspective to the whole Mind Body debate.
On this call, Jure talks about his passion, the essence of psychoneuroimmunology all rolled into an inspiring, and engaging discussion on how we can understand the body's messages to us and what we can do about it.
Jure has been well accepted within medical circles in many countries where he teaches psychoneuroimmunology to a growing audience of medical scientists who are beginning to realise that not all that is physical is of physical origin.
The Language of the Soul – Tony Cawley – 25th May 5pm
Tony has been a practising hypnotherapist and psychotherapist for
around 23 years. During that time he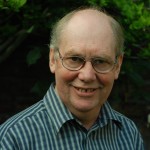 has avidly absorbed many styles, techniques and approaches which has slowly allowed him to develop his own personal insights and style in his series of workshops called 'The Language of the Soul'. Tony describes on this call how the world we live in is all 'back to front' and how the language of the soul, the body's knowing-ness, has been sorely neglected in our media driven culture. He will tell us as practising talk and hypnotherapists how we can learn to identify the language of the soul, and how to use it to inspire our clients to their own inner healing and wholeness. Join us on this call. Register to get the dial in number by filling in the box to the right. And watch out for Tony's 2 day workshop on 9th and 10th September 2011 on using the Language of the Soul.
Wednesday 20th April 5pm – Melanie Fryer – Nutritional Therapist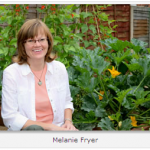 Nutrition Affects Physical and Mental Health My next teleseminar guest is nutritional therapist, Melanie Fryer. Melanie has been in practice as a nutritional therapist for 8 years having had some personal realisations about how her own lifestyle and food choices were affecting her whole mental, emotional and physical wellbeing. Get Melanie's 12 Small Steps to Healthier Eating.pdf by clicking here
On the call Melanie shared with us
how our food choices affect our mental and emotional states
how common conditions such as IBS, fatigue, or insomnia relate to what we eat
how what many believe is a good diet, may have irritants or allergens unique to the individual
and so much more!
Nutrition is a HUGE subject! It is potentially responsible for a large percentage of ill health in our society, both physical and mental. To keep our teleseminar manageable, I shall be relating what Melanie tells us to our hypnotherapy clients so that you can get to see a bigger picture that may help with your hypnotherapy interventions. We shall be learning how or when you might refer to a nutritional therapist to help your clients come even further and to raise your own reputation.

March 16th – Jenny Lynn talks about Buddhism and how it has informed her practice of hypnotherapy and psychotherapy.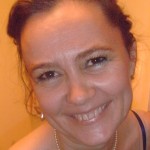 Ok. This is me speaking now! Buddhism has been part of my life since I was a teenager. Despite all the ups and downs over the years, it has been a constant and my trust and confidence in myself as an individual and as a therapist has been directly informed by my buddhist practice. I share on this call how Buddhism has underpinned my life and work and where my motivation comes from to do what I do. I'm not here just because I like the sound of my own voice, I believe I have something to share that can change people's lives: and that starts for me with my Buddhist practice. It has been a very private area of my life: not something I have historically shouted about. I feel no compulsion to convert anyone to my faith, and yet, Buddhism has already touched and transformed the lives of many people that I have shared my buddhist insights with, whether they practice or not. I'll share with you on this call how I believe with deep self conviction and self awareness alone, we can touch the lives of everyone we meet: and that is fundamental of course, when working as a therapist.
Wednesday 16th February – Patrick Dieter, Addictions Specialist
Patrick Dieter was my next Teleseminar Guest. Patrick and I spoke for the first time a couple of weeks before this call about his work and his passion in his work. A former (and continuing!) musician, Patrick shared with us his perspective on treating addiction. And what an amazing conversation we had! Patrick has the ability to generate some very fine energy which in itself is the healing force behind so much of our modern malaise. It was a sheer pleasure to talk with him.
Having been on his own journey of recovery from addiction over some 25 years and having had a number of 'awakenings' – his word – over his life, Patrick looks at substance and alcohol addiction in quite a unique way. Gone are the reprimands or chastising for not sticking to a 12 step programme. Instead he focusses on the humanity of each and every client he sees in a wholesomely spiritual way – and interestingly, without fluff and otherwordliness and most definitely without using the R word – Religion. Patrick is infinitely down to earth, practical and tactical but will share with us on our next teleseminar, not only his own story, but the ways he reaches into the lives of those he treats for addiction.
Jack Elias- 15th December 2010
We had an amazing hour's chat with Jack. Listen to it again by clicking on the play button here.

Jack presents a unique synthesis of Eastern and Western perspectives on the nature of consciousness and communication, teaching simple yet powerful techniques for achieving one's highest personal and professional goals.
Jack has studied Eastern meditation, philosophy and psychology for 43 years. Jack Elias is a Clinical Hypnotherapist in private practice as well as founder and director of The Institute for Therapeutic Learning in Seattle, WA, training and certifying Transpersonal Clinical Hypnotherapists since 1988. He also offers dynamic experiential workshops and seminars, and his Finding True Magic courses are eligible for credit at various universities and for CEUs for clinicians.
Jack's book, Finding True Magic is used by students, clinicians, and teachers internationally as a holistic approach to Mind/Body healing. It weaves together new and unique perspectives on depth hypnosis, regression therapy, past life therapy, inner child healing, subpersonality dialogue and integration, archetypal transformation, NLP, Ericksonian hypnosis, meditation and prayer techniques, 'de-hypnosis', and more. Jack's work is expanding the art and discipline of hypnotherapy, making personal transformation and rapid healing possible — mentally, emotionally, physically, and spiritually."
Check out Jack's site and blog: http://FindingTrueMagic.com
Sue Cook – 24th November 2010 – 40 minutes
Neuro developmentalist, Sue Cook shares her expertise in correcting autistic spectrum disorders
I have been fascinated with the subject of autism and asperger's syndrome for many years and curious to understand the nature/nurture aspect of conditions such as these. If someone arrived in your practice with Asperger's syndrome, would you know how to work with them? Perhaps you've already worked with undiagnosed adults with Asperger's syndrome and your techniques have sadly failed.
Sue gives us some idea why that means we may have been 'barking up the wrong tree' by not being able to access our clients' modality. Sue describes how neuro developmental delay in children can be so easily corrected with movement which rewires the brain and causes the essential neural connections to be made that help us make sense of the world. Follow this fascinating interview and see what you can learn from her.
Just click the play arrow icon on the player below to hear the interview.
Matt Sison – 12th October 2010 – 56 Minutes
Regression Hypnotherapist and meditation expert shares his passion
Matt and his colleague Randy, have been running intensive bootcamps for several years now and they have attracted attendees from all over to learn their skill.  His passion for what he delivers in his 'Regression boot camps', his commitment to therapist development, and the amazing results he facilitates with his clients, makes him for me a man of integrity.  He'll also be talking a bit about his meditation programme which will be useful for both therapists and clients alike.
Just click the play arrow icon on the player below to hear the interview.
David Moat – 22th September 2010 – 54 minutes
How to work with Autism with Transpersonal Hypnotherapy and psychotherapy
I'm privileged to be able to introduce David Moat to you who has been working with Autism for 25 years! When you listen to him speak, you'll realise if you know anything about the world of autism, that David's approach is rebellious, sensitive, and above all views autistic people, not as a collection of medico-behavioural symptoms but as human beings.
David treats both families of autistic people and those who suffer on the autistic spectrum integratively.  He shows us how we can conceptualise of autism in a much more humane way and gives us skills and above all, insight into the condition we call autism.
Just click the play arrow icon on the player below to hear the interview.