Audio Training from Jenny
Glad you got here safely!
Here you'll find archived with the most recent first, all the audio telesminars I've delivered since October 2010.  Some will have handouts which will be evident from each description below.  The handouts are pdf downloads and will be made available a day or so prior to the relevant teleseminar.
Problems caused in therapy and in the world at large when referencing only the external – Group Discussion lead by Jenny – 1st November 2013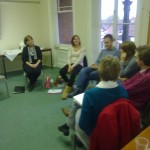 In this audio recording of our group on Friday 1st November 2013 in Dunmow I present the idea that we are at the mercy of external referencing in this world: that is, that we create our value by comparing ourselves to external factors be it the media, medicine, science and a whole host of externally referenced and pseudo valuable ways of engaging with the world.  I argue that the competent therapist's job is to lead from a sense of internal referencing seeking to reference our own inner reality and not be thrown into the shadows of professional ethics for ethics sake, nor bound by technique and protocol. I've edited some of the talk but have left quite a bit of discussion in there. You will have to turn your volume up to hear some of the contributors but it was such a worthwhile discussion that I didn't want to edit it down too much.


The Balance of Yin: How to redress the balance of feminine against the dominant masculine energy in our work – 30th October – 4pm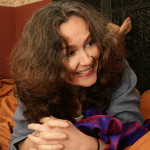 This Teleseminar has been bubbling away in me for some time.  I've been getting ever more passionate about womanhood and honouring the feminine in our work.  This is in alignment with my own personal journey of entering into the wisdom of the woman phase of my life. On this call, I want to highlight which values currently dominate our world of therapy and how we might incorporate less aggressive and more intuitive and inspired ways of working.  I want to throw a spotlight on our own ability, and sometimes inability as therapists, to integrate our feminine and masculine sides so that we bring a fully initiated individual into the therapy room: mentor in every sense for both men and women clients. Men, at the end of this call you may feel inspired to soften and to explore how to accept the feminine in you. Women, you may feel inspired to greater confidence and to have more trust in your own intuitive ability.
Family Constellation and Energetic Meditation – 20th September 2013 – Dunmow Group
I explain in this audio the effect of our ancestral line on our current day lives and how Family Constellation work, developed by Bert Hellinger, reaches far into the family psyche – way beyond anything that passes off currently as therapy.  I explain how being conscious of our ancestors and their trials and challenges, enables us to pass what's not ours back to them. And this is done in the most spiritually present and respectful way so that each member of the family can stand in the place that's right for them – whether they be with us or not.  In this audio, there's a little explanation about how it works, and an energetic meditation inspired by Art Giser's Energetic NLP work.  We do this to bring our consciousness into the here and now so that we can be present to do this very important work.  Listen in and hear what we get up to in group. If you feel like joining us for a free first meeting, go to the home page where you'll find links to book yourself into our meetings.
Psycho-Spiritual Aspects of Family Healing – 19th June 2013
I explore in this audio lesson how you might conceive of families as energetic entities rather than individuals in a messy psychological relationship with each other.  From our earliest years we are responding only to pure energy.  Growing up and buying into the 'matrix' we live in leads us away from that energetic being that we were once.  It causes us to conflict between what we feel and know and what we are told is right and correct on the outside.  This dislocation of our subtle spiritual selves from the harsh realities of our modern culture is what is causing our mental and emotional traumas.  Healing from this dislocation requires us to work with how we feel, not how we think.  To be a therapist operating in this environment you have to be real, compassionate, challenging and be able to mirror perfectly the energetic connection that is going on between child and parent, father and mother.  This connection transcends words – words are used as veils to our deeper selves.  Getting beyond the veils and working with the energy in the here and now, naming the elephant in the room, and building heart felt relationships is the next step. Being the change we wish to see is the first.  Email me with your feedback on this audio. Let me know if I can quote you and I'll put a live link to your site alongside your quote.
9 Consciousnesses – 8th March 2013 – Dunmow's Soul Group Meeting
This is a repeat delivery of the 22nd February's talk at the Edmonton Group. Only thing is, as groups are all different in energy and make up, new insights arise from the discussions following this same topic. In this audio, you hear more to do with why conventional approaches to therapy cannot provide the guidance and mentoring that is so sorely needed in our society, and that therapists have in many ways, replaced the Church. This gives us a spiritual, as well as practical responsibility in supporting, coaching and often, by definition, mentoring our clients.
9 Consciousnesses – 22nd February 2013 – Edmonton's Soul Group Meeting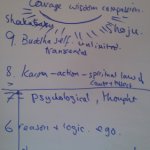 I delivered this talk on 22nd February in Edmonton's Soul Group meeting. Following on from the audio I broadcast the previous week on the Psycho spiritual roots of disease where I introduce the idea of the 9 consciousnesses, I fully explore what it means to be in the ninth consciousness in this talk and to have experienced a transcendental state so that we can sit in peace and calm in our therapy rooms with our clients. I describe the difference between knowing something with our heads and knowing something with our hearts. The audio is around 56 minutes long and has been edited to take the silences and breaks out where other people are asking questions or commenting as they cannot be heard on the audio except as silences. I attach also a photo (click to view full size image) of the flipchart board that I wrote on on the day so that you can see in visual form the lesson as I talk through it. Please feel free to email me any questions.
Jenny Lynn – Common Ailments & their Psycho-spiritual Roots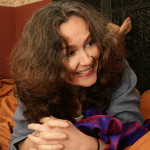 I looked forward to talking about this particular passion of mine which I have had personal experience of. I looked at what our body is actually telling us about the way we are via its various illnesses and symptoms. If we dare to listen to it and learn its language, we then have the onerous task of actually changing our life into something more existentially healthy and health promoting.  This is where many people get stuck. What is involved in that transition from ill to well?  I spoke about how changing our thoughts is the tip of the iceberg.  I'll share how changing our hearts and reaching into the vulnerability of our very core to create consciousness shifts can cause healing from the inside out
Authenticity Discovery Day – 2nd November 2012 at Essex Golf and Country Club – Part 1
Jenny presents her rationale for becoming truly authentic. She reveals her own personal strategy based on her buddhist practice of nearly 30 years and takes participants through their own meditation to arrive at some deeper knowledge of themselves.  See handout here for the meditation.
Authenticity Discovery Day – 2nd November 2012 at Essex Golf and Country Club – Part 2
Jenny examines our common fears as a therapist and asks the question, how much of our fears are incorporated into our professional ethics? How the rules of our social interaction have formulated the flavour of our professional ethics and how impossible it is to adhere to external ethics when working in a transpersonal, authentic way.  This is a question session with answers to follow in part 3.

Authenticity Day – Part 3 – Q & A
Authenticity Discovery Day – 2nd November 2012 at Essex Golf and Country Club – Part 4
How does the Buddhist theory of the 10 worlds explain our moment by moment experience of reality.  Learn how to see yourself through your earthly experiences and realise your true essence.  Followed by discussion on which 'world' the participants 'hang out in' the most!  Download the handout with this part of the day to guide you through the audio.
Authenticity Discovery Day – 2nd November 2012 at Essex Golf and Country Club – Part 5
Group discussion. What is authenticity?  How the rules of our social interaction have formulated the flavour of our professional ethics and how impossible it is to adhere to external ethics when working in a transpersonal, authentic way.
Authenticity Discovery Day – 2nd November 2012 at Essex Golf and Country Club – Part 6
Spiritual Bypassing: Do you recognise yourself in some of these descriptions? Download the handout to guide you through the audio.

Lesson 17 – Bereavement
Lesson 16 – PIT
Lesson 15 – CFS: The Myth is still being Perpetuated.
I discuss in this audio how the mind and the body work together and why the modern dichotomy in health and wellbeing between mind and body is so damaging to our sense of wellbeing. I discuss the philosophical basis or framework within which you need to operate as a hypno-psychotherapist working with CFS.
And the Myth? What is the Myth?
The Myth is that the mind and the body are separate. That this condition is purely physical. That there is no connection with the mind. That is the myth. And I'm still hearing it from those who feel that anything other than a mechanistic view of CFS diminishes the relevance of it to the medical world. The split from head and heart is riven through our society, through our culture and our thinking. We need to find ways of healing that include all aspects of our being, mind, heart, body and soul.

Click here to access How Stress Becomes Subconscious PDF
Lesson 14 – 8th March – CBT
Assertiveness March
Lesson 13 – 8th February – CBT
Lesson 12 – 11th January – Guided Affective Imagery
In this lesson I talk about Guided Affective Imagery which is a little known 'technique' used in the psychotherapy world researched extensively by a German psychotherapist, Leuner in the last half of the 20th Century.  It is considered a psychodynamic technique which encourages individuals to process unconscious material in symbolic format.  This approach needs eye closure and imagination only to take part in.  The client is the driver and creator of their imaginative journey: the therapist just prompts their way offering a little bit of structure and sometimes filling in the blanks.  Great strategy when you really don't know where to take your client next.  They can take responsibility for where they go and which imagery they use, and they can even work out what it means to them.  Job done!
Lesson 11 – 7th December – Assessing your client's needs and wants fast and developing your confidence
This teleseminar elucidates just what kind of basic questions you need to be asking yourself when confronted with all your clients.  I've combed through my own process when I'm with a client to present to you my way of assessing my clients' needs and wants.  It's largely unconscious in me now so I've put alot of myself into this audio to try and illustrate how I do it as opposed to any other theorist or thinker.  I draw a little upon buddhism as well as Perls and Erickson who we've covered these last two months to show you how I've brought these influences together and ask my very own unconscious questions when I'm with my clients. Download your handouts below and listen in.
Lesson 11 read your client, develop unshakeable confidence
Lesson 10 – 2nd November – Eric Berne's Transactional Analysis
Lesson 9 was split into 2 teleseminars as I was being too optimistic to attempt to cover them both in one hour.  Lesson 10 discusses Eric Berne's contribution to the world of therapy.  One of the most enduring aspects about his theories on human behaviour is that they are based on observable evidence – a consequence of having to assess army personnel as quickly as possible during his time as army psychiatrist.  Much of his theory develops an individual's intuition: once you have digested what he is about, it is a very workable way of intuiting what is going on in your clients and how to reach them.  Studying his theories and his life often leaves me with the feeling that he burned brightly for his 60 years and for the most part alone and then was gone again.  He leaves with us though the legacy of TA which is now taught around the world.
Eric Berne – teleseminar handouts – November 2011
Lesson 9 – 5th October – Gestalt Therapy. What is it? How do you use it in Hypnotherapy?
This teleseminar describes the phenomenon of Gestalt Therapy.  Fritz Perls was a tireless seeker of truth and incorporated much eastern philosophy into his Gestalt approach.  I share with you here a bit about his background as a German in exile during the first half of the 20th Century and I attempt to capture the mood and feel of what he wanted to create with his style of therapy.  Essentially rule-less, one of the few rules in Gestalt being to stay in the here and now in the body, in the heart and in the mind.  Becoming mindful of our habitual drivers and questioning whether we can let them go and reveal the part of us that we've been hiding from is the heart of Gestalt.  Much faster than conventional more cerebral based psychotherapy, this teleseminar also explains how we can use Gestalt in Hypnotherapy. I am so inspired that the history of therapy has such a giant in it as Fritz Perls.
Lesson 8 – The Myth Of Mental Illness
I'm including this lesson in your Mind level teleseminar series because I hear so many therapists, be they hypnotherapists or psychotherapists anxious about stepping on the toes of psychiatry.  Well first of all I want you to have some insight into the creation that is psychiatry and to be able to assess for yourselves, with the evidence at hand, whether you need to be so fearful of not only psychiatrists, but of the clients that turn up for treatment.  I bring on this call my own personal insights, some very controversial figures in the world of 'anti-psychiatry' and my own belief, probably based on buddhism, of the human condition and whether there is even such a thing as mental illness.  Some may not like nor respect my opinion.  However, some may find it refreshingly simple and uncluttered. Listen in to evaluate for yourself.  (The 2 references I gave at the end of the call are www.intervoiceonline.org and www.voicesforum.org.uk – they describe a movement led by voice hearers who aim to make sense of their voices and take meaning from them instead of medicating them away).
The myth of mental illness handout
Lesson 7 – How to challenge your clients, self disclose and remain  – 3rd August 2011
This lesson is an indepth analysis of what kinds of defence strategies people use to stay safe even if they want to feel better by coming to see you as their therapist.  I walk you through on this call, just how you can recognise the signs and use appropriate personal insights and strategies to help your clients to where they say they want to be.
7 challenging clients study guide
Lesson 6 – psychodynamic versus humanistic approaches – Wednesday 6th July 2011
Listen and study the differences of approach between these two disciplines and learn how to weave in and out of either one of them – depending on the needs of your client.
Lesson 5 – Unfocussed Listening – Wednesday 8th June 2011
This lesson focusses on your ability to hear what isn't being said.  Some client will tell you loads without using a word.  Do you have the capacity to hear their clues and get yourself out of a stuck situation with them?  Following their lead and getting to the unspeakable truth will help you deal with issues of transference and personality clashes.  An invaluable skill to learn.
Handouts for unfocussed listening & developing your intuition
Lesson 4 – Transference – Wednesday 4th May 2011
A much misunderstood concept, Transference and Contertransference was first conceptualised by Freud who originally felt that it was an interference into the therapeutic relationship.  However, realising that it is forever present, he developed the idea and realised that it was the perfect device to produce insight into a person's hidden and unconscious motivations.  He realised it required and still requires the therapist to be super aware of their own countertransference and the ensuing games and dramas that play out between client and therapist.
Listen using the player below and scroll down to get the complimentary PDF reports that go with today's seminar.
Understanding what transference is and how to use it, will enable you to work more in the here and now, pre-empting your performance anxiety, dealing with hot issues in real time, and producing insight into the client's unconscious processes without hypnosis!
When might you use these strategies?  Well, in my opinion, all of the time.  However, using your awareness of the client therapist relationship is particularly relevant when you have become stuck with a client, have unpleasant or fearful feelings towards them, and wished you could just get rid of them!  If you can explore and explode the transferential relationship between you, you can dissolve this invisible block that stands between you and break through the wall that not only surrounds your client, but will be surrounding you.
You cannot afford to practice any kind of therapy, in my opinion, without an awareness of this most important aspect of talk and hypnotherapy.  Make sure you listen carefully and use the handouts below to write on.
There are three .PDF docs that go with today's teleseminar
Click here to open 'Tranference Positions'
Click here to open 'Transference Study Guide'
Click here to open 'Feedback: Giving/Receiving Guidelines'
Counselling Skills Stage 3 – Egan's model Wednesday 6th April 2011
Download your PDF by clicking here
Here are counselling skills stage 3 – that's action to you and me!  In this teleseminar, I discuss how using stage 3 skills can spur your client to take  action on some of the insights they've already discovered from working with you through stages 1 and 2.  Some counselling skills models stop at stages 1 and 2 trusting that the client will find their own way of actioning the insights they have seen.  Egan's integrative model of counselling encourages clients proactively to change habits, take action and move on in life.  However, you'll find in this audio I emphasise yet again that your client may arrive needing weeks of stages 1 and 2 before they're even ready for stage 3, or they may be ready from session 1 to take action. When working on this in your own time, be sure to study that the stages are not progressive stages, or protocols and that stages 1 or 2 do not necessarily come before 3.  They are merely descriptions of how to work with someone, wherever you happen to pick them up from, that offers support, insight and an opportunity for self actualisation (Maslow).
Counselling Skills Stage 2 of Gerard Egan's Model – Wednesday 3rd March 2011
Download your PDF by clicking here.
In this audio, I discuss the purpose of Stage 2 Counselling skills: Understanding.  The skill of bringing your clients to some personal understanding of the place they find themselves in helps them take ownership of their journey.  It encourages them to take responsibility and to learn that they are not just some product of crazy thinking, that there have been reasons as to why they've developed this way.  This Counselling skill builds rapport, empathy and ownership.  As a hypnotherapist, this is essential so that clients can own their recoveries and reclaim their wellbeing.  You then become the facilitator: the person who can help them explore their subconscious so that they can make real choices in life.  I discuss on this call that counselling and hypnotherapy do not have to stand at opposite ends of the therapy spectrum: they are very complementary to each other.  In fact, I argue that they are vital to each other.  And whatsmore, they make you much more flexible which is what you need in today's economic climate.  As each skill unfolds through the 3 stages I show how you can link back into previous stage skills to help clients gain insight into their lives.  The skill levels are not a linear progression: they are sets of skills that aim to evoke different outcomes which can be used whenever the need arrives in whichever order the situation demands.
Counselling Skills Stage 1 of Gerard Egan's Model – Wednesday 2nd February 2011
Download your pdf by clicking here.
On Wednesday 2nd February, I spoke about Stage 1 Counselling Skills: Explore.  The concept of 'humanism' is discussed and how humanism conceives of the individual in their entirety; not just a past, or a problem, or a cognitive anomaly.  I ask you to consider introducing these Stage 1 skills over the next month and practising them.  The best way to assimilate anything, in my opinion, is to mentally process and commit to paper!  Happy studying.
Jenny Lynn – November 2010 – 65 minutes
I describe how I believe it's come to be such a controversial disease, and how the mind and the body have effectively decided to refuse to cooperate with each other. I call upon emerging evidence from the world of PNI that confirms all my observations and analyses in my practice with people with CFS and how and why we need a paradigm shift to work more wholesomely with CFS and many other conditions.
Just click the play arrow icon on the player below to hear the interview.
Jenny Lynn – 6th October 2010 – 50 minutes
General Supervision audio – Jenny Lynn answers your questions.
I take supervision questions from therapists and answers them on a live call. I offer my integrative perspective on issues ranging from ME/CFS to sexual addictions.
Supervision is one of the most important aspects of a therapist's success. To be able to reflect on and see your clients with fresh eyes is essential. This is what a good supervisor should help you with. Professionally, you are also required usually to have an hour's supervision per number of client contact hours. These audio hours that are designed to give you fresh perspective on your clients may be valid as supervision with your professional bodies. Make sure to check with your specific organisation.
Just click the play arrow icon on the player below to hear the interview.