Calling all hypno- and psychotherapists
How to gain more hypnotherapy clients and make the recession work for you
You MUST listen to this call if you want any of the following
to be more productive in your practice by using your time more effectively
to gain all the clients you can handle without spending money on advertising
to have more satisfaction, gain confidence and make more money
If you're new in practice, or even struggling after a few years in your hypnotherapy practice, you've probably already done what I once did, and what Mark Reader once did before his hypnotherapy practice took off.
New to the business of being a self employed therapist,you think to yourself, "how hard can it be to get clients?". You've maybe put out a few ads in shop windows, had maybe a couple of clients and are just waiting for that £500 investment in a series of GP's waiting room television ads to kick in to make your practice busy, busy, busy.
Have you wasted your hard earned money on advertising mistakes?
It seemed like serendipity: just when you were stressing about earning an income from your new practice, the phone rang. On the other end was a guy offering you a deal which seemed to put you in front of your prospects.
Was it the Military magazine asking for your patronage to reach ex-soldiers with Post Traumatic Stress? Or the Children in Need annual wall calendar to be displayed in GP's surgeries, hospitals and libraries around the county? Or did you get the 'we'll get you to the top of google' call from an SEO company?
Do you feel conned?
In a bid to find more clients, you are in a vulnerable position with potential advertising mistakes. Perhaps you've even phoned the local papers to find out what it costs to put a small add in there and you've committed to a series of £50 a week ads for 6 weeks, because you've been persuaded that it takes 4 weeks to get a response. You've even resorted to giving a free first session just to get them in the door and still the response rate is low.
Particularly Impressed

Thoroughly enjoyed the broadcast last night. I was particularly impressed by the innovative and non-strident approach to Mark nurturing his business. His attitude whilst pragmatic was also very inviting to possibilities out there.

Hope that makes sense, as very often I feel that there can be a tendency for some people to be combative, which could put clients off. Mark was the very opposite and as I said innovative and caring about growth of his work.

Thanks again and keep me in the loop.

Kind regards

Christina
The phone hasn't rung off the hook and your clients aren't queueing at the front door. Your bank account is looking sorry for itself and you are wondering if you'll ever get your practice really working for you.
Learn from someone who's built a busy hypnotherapy practice, fast!
Few of you will come from a sales and marketing background as does Mark Reader. Many join the hypnotherapy fraternity from all walks of life so how can you learn what it takes to build a busy hypnotherapy practice without breaking the bank or throwing good money after bad?
Let me introduce you to Mark Reader
Mark trained in hypnotherapy around 7 years ago and came from a sales and marketing background. Despite having this background, Mark too, was stung initially by the advertising promises made by commission hungry sales reps.
However, quickly drawing from his own experience Mark realised that he had to employ a word of mouth policy as quickly as possible if he was going to have his practice expand.
On this call, Mark will reveal how:
He filled his practice from 0 clients to a full case load within 12 months!
He got clients without a single penny spent on advertising
He learned to use his time more productively
He manages a waiting list for clients to get to see him.
In the last few years, he became even busier during the world's worst recession
You can adopt the right mindset to turn your hypnotherapy practice into a profitable business
Mark not only uses all his sales and marketing experience to build his practice, but is always in the vanguard of learning and giving his clients the best possible service he can. How does he do all this?
Mark will share with you his secrets and give some advice that you'll rarely hear from one therapist to another so I want you to take advantage of this opportunity.
Mark has shared his secrets in this 1 hour call which is
AVAILABLE FOR INSTANT ACCESS NOW!
Really What I Needed!

I listened to Mark Reader's teleseminar last night - it was really what i needed right now - to remind myself that this is a business, I need to make money and some great tips on how to get myself seen, which is something I have been working on but really not getting anywhere, so today i am getting busy today putting some things into practice!

I know i am good at what i do and this is reflected in my client referrals (and as i continue to develop my work will also develop and evolve) but i have been worried about the recession etc but now seeing this as an opportunity to grow my business.

It provided me with some food for thought. If Mark runs a workshop I would be def. interested in attending.

Thanks

Linda
So that as many hypnotherapists, counsellors and psychotherapists can gain from this intense, information packed, practice boosting teleseminar we have agreed to not only host a live call that you can dial in to and get the information hot off the press, but you can also subscribe and be guaranteed that you will be able to download the recorded audio and listen to it in your own time whenever suits you.
We want you to really value this information and get a lot from it. So for just £15, the price of a paperback book or a round of drinks, you will receive some absolutely vital pointers to growing your practice and making a profitable business out of your years of experience, insight and training. Don't you deserve it?
We guarantee that if you decide at the end of the call it didn't help you at all and you learned nothing new, that you can have your money back.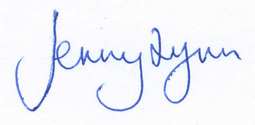 Jenny Lynn
Integrative Hypno-psychotherapist
Once you have completed your registration and payment you will be emailed the dial in number and code. Keep a note of these details and the time and date of the call - 27th July 2011 at 5pm GMT. And remember, even if you miss this call, as long as your registration is completed you will be sent automatically within 24 hours a copy of the audio recording.