Intensive Introduction to Read Your Client
Calling all Hypnotherapists
Do you ever:
Wonder which technique you should use for a particular client?

Feel stuck in a rut with your client and worry that they are not making progress?

Take clients' problems out of the session and find yourself worrying about them at home?
Then come on my intensive introduction to Read Your Client Training day and I'll throw as much as I can at you in a single day's training to get you feeling more comfortable and competent in the therapist's chair.  We'll cover anything and everything from some key counselling skills, experiential excercises, a key thinker in the development of psychotherapy, some buddhist philosophy, all of this with one goal in mind: to make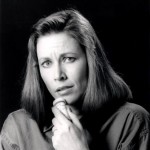 you a more rounded, more comfortable and more confident hypnotherapist.
If you are:
fresh out of training to be a hypnotherapist
needing to add skills not just techniques to your hypnotherapy practice
feeling isolated in your practice
wanting to exchange ideas with other professionals
looking for like minded individuals who want to evolve and grow
And this is particularly relevant for anyone who is already a member of The Open Mind Therapist who is:
on my Mind Membership list
on my Heart Membership list
new to my Soul Mentorship group
You are who I'm looking for to take part in my one off training days on
Friday 15th July at Great Hadham Golf Club
Bishops Stortford – Herts
Put this date in your diaries or calendars now and I'll remind you of them. Meanwhile, click here to download the Read Your Client Free Report that serves as an introduction to this course.
What will it do for you?
The benefits are many and varied, but the main one will be to take the stress out of  your practice.  Though this is a developmental process that one day's training may not resolve entirely, you stand to gain so much from just being open and willing to learn more.  If that's you then be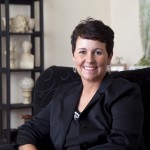 prepared to assimilate some of the following:
listening skills

a cohesive framwork that means you're no longer lost for words or techniques

practical sessions

insight into yourself

insight into your clients

a couple of interactive and highly adaptable hypnotherapy techniques

insight and support for your existing clients
In fact, you'll find it easier and easier to deal with almost any eventuality in your therapy room.  I'll show you some short cuts into reading your client and give you as many resource references as I can that will help you become a more quietly confident and grounded therapist.
We'll be meeting in Great Hadham Golf Club, Bishops Stortford on 15th July from 9:30 till 4:00pm.  To be able to offer this low cost high value workshop I've pared my expenses right back so please bring a packed lunch.  However there'll be free tea and coffee available.
The cost?  Only £69.  Or bring a colleague and pay £99 for two.  What's the catch?  There's no catch and no strings.  I want you to get to know me and for you to see what I can offer you in your hypnotherapy practice.  If you don't want anything else from me, then there's no pressure.  Just allow me to tutor you for the day and present to you the opportunity to study with me this autumn.  I'm looking for just 6 people to join my elite course this autumn in the Read Your Client Foundation Diploma in Psychotherapy accredited by the NCP and I'll be making a special offer on the 1 day intensive.
Copy and paste the link to this page on your social media network and find someone to come with you.  I've only 20 places on this course so make sure you book soon.
Sign up for it below and when you confirm, I'll send you all the finer details through by email.
Great Hadham Golf Club is about a 10 minute drive from from Bishops Stortford British Rail Station which connects to London Liverpool Street and Cambridge.  It's also a 10 minute drive from Junction 8 of the M11.