Chronic Fatigue Syndrome: the mystery disease of our times
Learn How To Treat Chronic Fatigue Syndrome and Earn Yourself A First Class Reputation
Enjoy All The Benefits of A 3-Day Weekend Seminar in Chronic Fatigue Syndrome Training Without The Price Tag!
New video and slides recently added!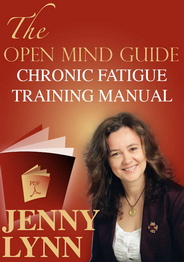 Have You Ever Felt Any of The Following When A New Client Enters Your Office?
"I'm out of my depth: I don't have a script for CFS"
"What do I do when there doesn't seem to be any change?"
"I might fail with this client"
If the answer to any of these questions is yes then you MUST continue reading!
Allow me to provide you with practical and effective CFS training and show you;
how to be intuitive and creative about your interventions
how to identify and disarm your own fears so you can work more clearly
how to succeed more often with this difficult and mysterious condition
If you are looking to gain understanding and confidence in treating CFS and being able to transfer these skills to other areas of your work then my Training Package for Chronic Fatigue Syndrome is exactly what you are looking for!
This Training Programme incorporates;
A comprehensive 100 page training manual incorporating;
This training course is unique in that it introduces a very different way of understanding your clients and their issues.
It is a method that gets to the heart of the matter, that dispenses with protocol and prescription and meets your clients in an almost sacred place.
The point of healing takes place in fact, when you meet with your clients in such a way where it makes a difference to who they are as people. And this is precisely what is needed with this mystery condition, ME/CFS. And it's precisely what I introduce in my Training Programme on Chronic Fatigue Syndrome.
Why You Need This Package - There Is Nothing Out There To Help You Learn How To Treat ME/CFS!
There is nothing available for therapists who truly wish to understand CFS due to modern science's reductionist approach and its inability to treat the whole person rather than isolated symptoms.
No guidance.
No understanding for ME/CFS.
No treatment suggestions.
Often it's a wild stab in the dark for many working with this condition.
If you ever felt de-skilled, this is the condition to do it for you.
As a therapist where do you start?
With symptoms?
With emotions?
With the past?
The present?
The future?
No one tells you how variable this condition is and how stubbornly it claims its victims. And no one tells you how to understand it, how to cater to the huge varieties in characters, and how to be effective. Not even conventional medicine can offer an explanation. There is nothing. Nothing at all.
Access My Years of Experience
Imagine then what gold dust it is to find a trainer who;
has been working with ME/CFS for the last 7 years!
has a clear understanding of what is causing it on many levels
undertsands how to access the underlying psychology
understands how to promote healing
There may be other therapists who have protocols and programmes for ME/CFS but none that can explain it for you so that you may pass the benefits onto ALL your clients.
Why This CFS Training Package Is Better Than A Live Course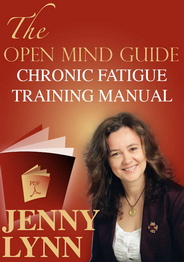 Reliable specialist knowledge is hard to come across. Courses can cost alot of money; what with the course, often the accommodation, the food and the travelling. You can easily spend up to £800 and more learning a new skill base and extending your practice.
But I have packaged all of the benefits that you might get from s seminar into one downloadable product that you can go through at your convenience.
The great thing about weekend seminars and training courses is that you get to experience the whole course and soak up the ambience as well as the personal learning and networking opportunities.
But through access to my forum you'll be able to enjoy those same benefits from the comfort of your home and for an extended period.
As I really want to help you help your clients I have put together a special offer that will make this training affordable for EVERYONE who wants to further their education and serve their patients better.
Special Offer
So, if finances are tight or you feel that you would like some but not all of the course that's on offer, then you end up being unable to take part and missing out. And that's where learning by reading, listening to audio and watching video can be a great asset. Think of all the great books you've read that have expanded your mind at varying times of your life, let alone, your career. I know from my perspective, one or two books have literally changed my life.
Therefore I'd like to offer you my Training Programme from my 3 day intensive CFS course into which I pack all of my expertise, knowledge and research in word, audio and video so that you, your clients, and perhaps even your family, can benefit too.
CFS Still Unrecognised By Medical Science
If Chronic Fatigue Syndrome has touched your own family then you'll know how much mystery and shame surrounds this condition. Much of conventional medical practice is still at a loss to understand what it is and how to treat it. If it's been you that's been affected and are now recovered you'll know how easy it was to feel alienated and rejected, misunderstood and misrepresented. In fact, chances are, what you learned on your journey out of CFS is what's brought you into your profession: the desire to help others heal.
Understanding, Not Shame
My approach to this condition offers insight into what ME/CFS is telling us, and why we might have it. There is no shame in my insight, no stigmatisation, and no need to hide. I want to show you how to understand it, and then how to work with it.
And just because it cannot be identified and treated correctly by conventional means, doesn't mean it isn't treatable. It just means that as yet, science with its crude, mechanistic measurements, cannot conceptualise the many layers in the human condition that ME/CFS entails.
Is there a formula for treatment of ME/CFS?
One thing's for sure, no two people with ME/CFS will respond in the same way. As a result I offer no protocols but I to teach through my Training Programme, how you can tailor your approach to your client's unique presentation of this condition: taking into account;
all your client's blind spots,
their personality,
their lifestyle
their expectations for healing
and a myriad other aspects that make up the human condition.
Sounds an impossible task, doesn't it? But if you're already multi trained this 100 page downloadable e book, 2x1 hour audios and 1 hour video will be an excellent addition to your knowledge.
Here's some of the things I cover:
How to listen with your ME/CFS clients
How to understand the mind body phenomenon in ME/CFS
How to recognise subconscious messages
The history of PNI - Psycho Neuro Immunology - our nearest scientific cousin
The evidence from PNI
Counselling skills debugged
How to tailor an approach unique to each client's starting point
How to vary your hypnotherapeutic interventions
Why self knowledge is essential in ME/CFS
How nutrition helps recovery from ME/CFS
How conventional approaches often fail
And I am making a special offer today that you need to know about Check My Special Offer
Just take a few moments to read what some of my students said about their journey with me through the CFS course.
Greater Confidence

"I learned how to gain a greater confidence of self ability and as a result disregard the need for scripts - for ever! If other hypnotherapists wish to take their work to the next higher level and be prepared to become self aware then Jenny's training is for them.

The support, guidance and Jenny's enthusiasm is second to none! The workshop has already changed the way I work with Clients - and as a result I am really present with them.

I am no longer spending as much time to prepare for client appointments as I now have the confidence to be with the client and work with what comes up. Also noticed one huge change, I am no longer as worn out or drained after client appointments - as I have stopped worrying about what to do!" Linda, Hypnotherapist
You Are An Excellent Trainer

I used to doubt I couldn't get my client to where they wanted to be within 8 sessions. Now I feel confident to be able to work with clients over a longer period if needed, especially those clients with ME who may need extra support.

You are an excellent trainer. You speak from the heart, know your stuff inside out and make it fun. Thank you so much. Hilary, Birmingham
I Am Fortunate To Have Found A Supervisor Like Jenny

I believe that continued supervision and CPD is essential for the professional therapist, and quite rightly, is mandatory if you are to be a member of most professional associations. My belief is that, as both therapists and human beings, we should continue to learn and develop ourselves. Previously, I had stayed with a supervisor for a year or so before moving on to seek different techniques and opinions.

Working with Jenny, at Open Mind, provides me with so much more, her approach continues to enable me to gain further insight into myself, as an individual, and my own development as both therapist and a unique human being. As a therapist, I endeavor to listen, have empathy and really understand my client whilst portraying professionalism and passion in my approach. I am fortunate to have found, a supervisor who provides exactly that for me. Mark Reader
Break Through barriers and Take The Client A Lot Further

"Before I suffered emotional blocks when my buttons were pushed, afraid to speak up and challenge a client for fear of hurting their feelings or afraid of the consequences in case they became angry. After the course I have learned to think about transference more and not let my stuff get in the way and I am not afraid to challenge when the time is right of course and taking the Model into account.

I loved how by using the method 'Chasing-The-Rabbit-Down-the-Hole' questioning it gets the client right where you want them and ready for the use of hypnotherapy without having to use inductions. I have always worked to treat the whole person..... but, a therapist can only take a client as far as they have gone themselves. Now I can feel that I can break through my barriers and take my clients a lot further without my stuff getting in the way." Eileen, Hypnotherapist Essex
As a postscript, Eileen adds:
I feel so different.... like a heavy black cloud over me has just gone. Wow! great stuff.

"Now I'm starting to enjoy my life and I have sorted all the arrangements for a few old girl friends and myself to go to a Masquerade Ball and stay the night at the hotel there. I have bought an amazing dress and mask.... I'm so excited... I never ever thought I would go to such a fun occasion and wear such a lovely dress..... I can't wait.

So thank you so much Jenny I would never have had the balls before your course to say to my husband 'I'm going' and not worry about the consequences.... let alone make all the arrangements myself too. I feel so different.... like a heavy black cloud over me has just gone. Wow! great stuff." Eileen.
The reason I add Eileen's post script is because, prior to the course, she didn't realise she was being hampered by her own stuff. She thought she could separate who she was as an individual from who she was as a therapist. What Eileen learned is that she is actually one and the same. Her fears of confrontation as an individual were spilling into her therapy practice. Now, with her new found personal development, she can be more present for her clients.
Where in your life do you think your fears might be hindering your therapy practice?
In my CFS Training Programme there is a chapter on Therapist Awareness and what we bring into therapy. Read it carefully and attentively and then listen to the accompanying audio that goes with this section.
I recorded this audio to promote the last Chronic Fatigue Course in October 2009 and in it I discuss some of the counselling skills used, a few hints tips on which hypnotherapeutic interventions to use and importantly, how we need to use our own growing self awareness to help our clients.
If there is stuff getting in the way of your practice, you need to find out what it is. You may even be harbouring a fear of success.....now how could that inhibit your successful journey into the world of being a hypnotherapist?
In the audio teleseminar recording that accompanies this manual I will show you how:
Your lack of self knowledge is directly impacting on your intervention choices
Self knowledge and self awareness is your anti-dote to performance anxiety
Your self-awareness creates happier and more reassured clients
Your personal development directly impacts on how your clients progress
To use every therapeutic outcome for your client's value
With self awareness, never to be stumped again
To grow your inner confidence
Audio 2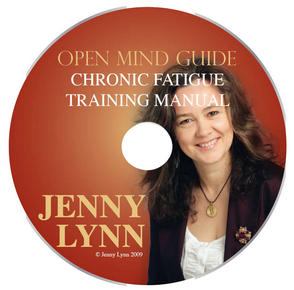 1 hour audio of pure counselling skills tuition
This Audio details 3 key counselling skills that will help you set your client up for success
This 1 hr lesson alone, an essential lesson in counselling skills, is gold dust. Where else will you receive an audio lesson in counselling skills that you can listen to again and again to help you in your hypnotherapy practice? How do you get hold of these kind of lectures without being in a lecture theatre, or signing up to a 3 or 6 month course?
This audio lesson is essential listening and will translate for you some of the counselling skills I talk about in the training manual into real life lessons.
Video Lecture
I am offering a 1 hour video lecture I recorded August 2009 as a training video describing what kind of skills you need to develop to have a flexible practice that will cater to the vast differences in presentation of the condition we know as ME/CFS.
This is essential watching and includes a pdf version of the slide show that goes with the video that you can make notes on the use as a learning tool.
Gain Access To My Years of Practical Knowledge & Experience
It's taken me years to get to the stage where I know the psychology of this condition inside and out. It's fortuitous that I've had so many people through with ME/CFS that I could identify fast what the core issues are. It's fortuitous for my clients that I work integratively so that whatever personality they present with or wherever they happen to be on their journey, I've been able to help.
Now I want to offer you the benefit of my insight and offer you the opportunity to learn not only about the condition, but to learn the skills that will get your client on their journey, faster, more effectively while earning you a good reputation and more income in your field.
Build A Reputation and Have Clients Seek YOU Out!
I will help you to become the type of therapist who;
has the reputation of being able to help as a first option.
builds a reputation that is dependable.
whose community turns to them on recommendation because you get consistent results,
is empathic because you hear where people are in their lives,
can nurture your clients if they need it, and not if they don't.
Ultimately my training will help you to become someone who knows themselves well enough to sit calmly and comfortably in their own energy space and to be able to touch the hearts and souls of their clients.
If you've not yet worked with me or trained with me, this training manual for CFS will start you on that journey of self awareness that will bring you greater confidence and more clients. Even if you never meet a client with CFS, because I look at the underlying belief systems, this Training Programme contains content that is transferable to every client you meet. You cannot lose with this investment.
Can You Afford To Let This Opportunity Pass You By? What Are The Costs To Your Career Of Not Taking Advantage NOW!
So what could this manual be worth to you? What would you be prepared to pay for this knowledge? When you consider how much time and money you might have wasted on supervision sessions with people who didn't help you or on training courses that didn't deliver what they set out to or on advertising your new business that brought you nothing. This will probably add up to several thousands over time!
If you're self employed it's a lonely old job and you can be working in the dark with people supporting you who may not be ideal. And looking for a supervisor to support you, who might be a better fit for you and your aspirations and goals, can be troublesome. It is a nightmare finding people who will stretch you and who you can trust.
Transformed the Lives of Over 60 Trainees
I've trained over 60 therapists on this course many of whom I'm still in touch with on a regular basis for supervision and further CPD opportunities. They know that the knowledge I have to offer has been invaluable to them and has deepened their understanding of themselves, their clients and has added value to their businesses.
And since my manual is a summary of alot of my time and commitment I don't want to give it away for nothing. But I also don't want to price you out of range. The true value of this product may reach into the £100's. What it could give you in terms of income, self confidence, and extra skills alone might be worth several hundred. The course is valued at at least £590 when I've promoted it and much more at full cost. So £200 for the manual might be quite reasonable, wouldn't you say?
New video and slides recently added!
I would like to offer the whole programme of study at a fraction of that cost. I'd like to offer it to you for only £127. That's the cost of one of those wasted supervision sessions, or perhaps part of the cost for one of those courses that gives you a few techniques in a day.
Order With Confidence With My Exclusive Golden Guarantee
I can't imagine why you wouldn't want to own this highly specialised knowledge, that incidentally, because of it's deeper reaching insight, could offer you an invaluable tool for all your clients.
And if you find that you learn absolutely nothing new from my work, I'll guarantee you a full refund!
In fact I'd like you to spend 10 minutes checking the product after downloading and if it is not valuable to you I DEMAND that you contact me immediately and I will return your money quietly and promptly.
Now you really stand to lose nothing by downloading this manual and audio recordings today.
So I'd like to welcome you to Open Mind and I look forward to seeing you on the other side.
All the best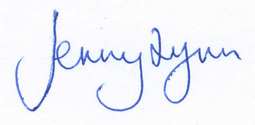 Jenny Lynn
PS: This Training Programme is available to you today for £127. That's a fraction of the cost of most training courses that you go to and benefit from input just the once. These Training programme materials deliver again and again. click here
Email me on openmindtherapy@yahoo.co.uk