Are you still struggling?
Thursday, October 11th, 2012 at 1:41 pm
Greg Forde, of the Atkinson Ball College and myself are kindred souls. And what makes us similar, is that we have learned to trust no one. As Greg said, "Jenny, you're like me. We get hold of something, shake it around a bit to see what's loose about it and see how it works before we'll accept it." And with that we laughed and realised how similar our outlooks are. But one thing's for sure – we're loners. We like our solitude. Greg doesn't even own a TV and if it weren't for my daughter, neither would I. I find modern culture illusory and ephemeral, masquerading as important while all the deeper human truths are overlooked.
It's taken years of questioning to come back to the simple truths in life which are in fact, more universal than you could ever imagine. The last thing I want to do now, is pollute that clarity with more nonsense that is promulgated by the media telling me I need to buy more things to be happy, more services that are pointless, more techniques that don't work, more unwholesome foods and pseudo drugs that harm my body and mind and telling me that I need more money than I can possibly use sensibly.
I for one, learned to distrust from an early age. I questioned everything. That questioning took me into some blind alleys and dead ends because while I was looking for the answers out there, I was missing the essential truth that had always resided in me. Until that is I eventually learned to listen to myself for answers, deeply: to practise going inside and facing my fears, facing my heart's pain, and transforming it into freedom and wellbeing. But it's most definitely made me a loner. And it's the same journey, barring the details, that Greg's been on too.
I commented to him, "You know, Greg, people like us are loners and if we don't learn to team up, and work together, what we know will just disappear quietly away".
So we've decided, somehow in the new year, Greg's going to co-present with me one of my Discovery days. We kicked around a few ideas and one that came up big style was:
HOW TO STOP STRUGGLING!
Now THAT would be something to communicate to ALL our fellow therapists. We want to inspire you to change the way you feel about yourself and how you perceive your work, so that you can more calmly and effectively help other people, or even your clients, feel different about themselves.
I'll tell you more about it when we've firmed up the details.
Meanwhile, get a head start on November 2nd
My next Discovery Day is on 2nd November and we'll be looking at how to become more authentic in our personal and professional lives. Do you have the date in your diary? Better still, have you booked yourself on yet? There's just a few weeks to go before the day and, if you're not already a member, all my super low cost places have gone. But you can still book yourself in for just £57 for the day. If you're a member, log in and book yourself in on the payment tab for just £37.
And remember, if you're not a member, Mind membership is now just £7. As a member, you pay only £37 for the Discovery day so it may well be worth subscribing and getting all the audios included on this level, including the audio recordings from the 2nd November Discovery day.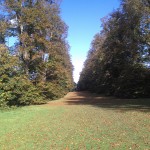 MAKE YOUR LIFE HAPPEN! Don't wait any longer for someone to deliver a truth to you. You have to seek it out. You have to engage with the process. Book yourself on and start opening up your heart and energy to other people who are on the same journey that you're on and realise how much strength there is when we develop together. Where you lead, your clients will follow. You owe it to your clients to stay one step ahead of the game, keep your insight fresh and energised, your heart and soul light and open. Join me by clicking here or go to https://theopenmindtherapist.com/events/
If you want a bit of a taster for the style of the days the latest audio teleseminar is still sat on the site if you've still yet to listen to it. Just click here or go to,
https://theopenmindtherapist.com/free-stuff/teleseminars/ and subscribe to the latest audio.
I would love to receive your feedback on the call. One listener mailed me and said:
"You raised some contentious issues like daring to share and inspiring the client. I believe that when you know the sharing will benefit the client and it comes from the heart it's ok, though there are so many therapists out there too scared to do it because their training said not."
Yet another said:
"Was also encouraged to hear that we can change our karma and not only that, but in transforming ourselves, we can help transform others…absolutely beautifully inspired :)."
I'd love to hear your comments. There is a comments box on the replay page. Please feel free to contribute your views. And Join me on 2nd November!
Jenny
To book onto the authenticity Discovery Day click here or go to: https://theopenmindtherapist.com/events/
Jenny has been working as an Integrative Hypnotherapist/psychotherapist for 11 years and has practiced Buddhism for most of her life and is also a Fellow of the National Council of Psychotherapists. After many years of teaching her various courses on integrative therapy for hypnotherapists, which included the now well known course, Unlocking the Mysteries of Chronic Fatigue Syndrome, she is now focussing on the personal and authentic journey of the therapist from all talk modalities. She aims to teach life lessons in intuition, insight, and authenticity for those who are ready to take their work to the next level and demonstrate as well as counsel others, what it is to show up in the world and take charge of your life.

Filed under: Uncategorized
Like this post? Subscribe to my RSS feed and get loads more!