28 day Audio Access
Here you are! 6 audios that I hope very much you'll enjoy.  I'll email you and ask for your opinion in the next few weeks and remember, they're yours to access for a full 28 days.  My 2012 programme will be published by end of February 2012 so keep a look out for it.  And there are still more than a dozen audios in the archives for 2011 that you could access by joining me on Mind level. Or if you're feeling you would like more, join me on Heart or Soul level for more individual attention to growing your confidence, your practice and your reputation.
When Your Body Speaks, Listen! – Professor Jure Biechonski – 22nd June 5pm
Jure has a long and distinguished career in training and teaching psychotherapists andhypnotherapists internationally. With 32 years of practice as a psychotherapist which has also incorporated 9 years of training in Hypnotherapy and NLP, 3 years training in Humanistic Counselling, two years in Family Counselling, Art and Dance Therapy (in Italy) and Psychodrama (in Berlin), Jure brings a unique perspective to the whole Mind Body debate.
On this call, Jure talks about his passion, the essence of psychoneuroimmunology all rolled into an inspiring, and engaging discussion on how we can understand the body's messages to us and what we can do about it.
Jure has been well accepted within medical circles in many countries where he teaches psychoneuroimmunology to a growing audience of medical scientists who are beginning to realise that not all that is physical is of physical origin.
Wednesday 20th April 5pm – Melanie Fryer – Nutritional Therapist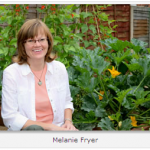 Nutrition Affects Physical and Mental Health My next teleseminar guest is nutritional therapist, Melanie Fryer. Melanie has been in practice as a nutritional therapist for 8 years having had some personal realisations about how her own lifestyle and food choices were affecting her whole mental, emotional and physical wellbeing. Get Melanie's 12 Small Steps to Healthier Eating.pdf by clicking here
On the call Melanie shared with us
how our food choices affect our mental and emotional states
how common conditions such as IBS, fatigue, or insomnia relate to what we eat
how what many believe is a good diet, may have irritants or allergens unique to the individual
and so much more!
Nutrition is a HUGE subject! It is potentially responsible for a large percentage of ill health in our society, both physical and mental. To keep our teleseminar manageable, I shall be relating what Melanie tells us to our hypnotherapy clients so that you can get to see a bigger picture that may help with your hypnotherapy interventions. We shall be learning how or when you might refer to a nutritional therapist to help your clients come even further and to raise your own reputation.
Matt Sison – 12th October 2010 – 56 Minutes
Regression Hypnotherapist and meditation expert shares his passion
Matt and his colleague Randy, have been running intensive bootcamps for several years now and they have attracted attendees from all over to learn their skill.  His passion for what he delivers in his 'Regression boot camps', his commitment to therapist development, and the amazing results he facilitates with his clients, makes him for me a man of integrity.  He'll also be talking a bit about his meditation programme which will be useful for both therapists and clients alike.
Just click the play arrow icon on the player below to hear the interview.
Lesson 9 – 5th October – Gestalt Therapy. What is it? How do you use it in Hypnotherapy?
This teleseminar describes the phenomenon of Gestalt Therapy.  Fritz Perls was a tireless seeker of truth and incorporated much eastern philosophy into his Gestalt approach.  I share with you here a bit about his background as a German in exile during the first half of the 20th Century and I attempt to capture the mood and feel of what he wanted to create with his style of therapy.  Essentially rule-less, one of the few rules in Gestalt being to stay in the here and now in the body, in the heart and in the mind.  Becoming mindful of our habitual drivers and questioning whether we can let them go and reveal the part of us that we've been hiding from is the heart of Gestalt.  Much faster than conventional more cerebral based psychotherapy, this teleseminar also explains how we can use Gestalt in Hypnotherapy. I am so inspired that the history of therapy has such a giant in it as Fritz Perls.
Lesson 7 – How to challenge your clients, self disclose and remain  – 3rd August 2011
This lesson is an indepth analysis of what kinds of defence strategies people use to stay safe even if they want to feel better by coming to see you as their therapist.  I walk you through on this call, just how you can recognise the signs and use appropriate personal insights and strategies to help your clients to where they say they want to be.
7 challenging clients study guide
Lesson 4 – Transference – Wednesday 4th May 2011
A much misunderstood concept, Transference and Contertransference was first conceptualised by Freud who originally felt that it was an interference into the therapeutic relationship.  However, realising that it is forever present, he developed the idea and realised that it was the perfect device to produce insight into a person's hidden and unconscious motivations.  He realised it required and still requires the therapist to be super aware of their own countertransference and the ensuing games and dramas that play out between client and therapist.
Listen using the player below and scroll down to get the complimentary PDF reports that go with today's seminar.
Understanding what transference is and how to use it, will enable you to work more in the here and now, pre-empting your performance anxiety, dealing with hot issues in real time, and producing insight into the client's unconscious processes without hypnosis!
When might you use these strategies?  Well, in my opinion, all of the time.  However, using your awareness of the client therapist relationship is particularly relevant when you have become stuck with a client, have unpleasant or fearful feelings towards them, and wished you could just get rid of them!  If you can explore and explode the transferential relationship between you, you can dissolve this invisible block that stands between you and break through the wall that not only surrounds your client, but will be surrounding you.
You cannot afford to practice any kind of therapy, in my opinion, without an awareness of this most important aspect of talk and hypnotherapy.  Make sure you listen carefully and use the handouts below to write on.
There are three .PDF docs that go with today's teleseminar
Click here to open 'Tranference Positions'
Click here to open 'Transference Study Guide'
Click here to open 'Feedback: Giving/Receiving Guidelines'